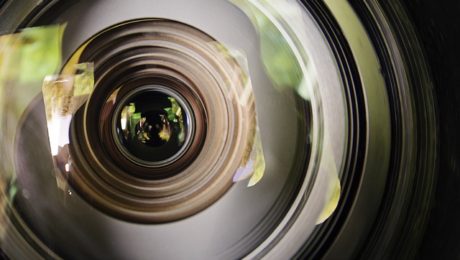 Whether your company is selling a product or service, professional video testimonials have the power to swing purchasing decisions in your favour in a big way. Here's why:
Consumers have a voracious appetite for video
Video consumption is increasing year after year: 92 per cent of Canadians now tune in at home or work, according to comScore, with more consumers scouring the second-largest search engine, YouTube, for business, service and product information.
Furthermore, video seems to offer a higher degree of authenticity as it allows viewers to see and hear from a client delivering the testimonial.
Real recommendations rock
You may think your products and services are great, but do your customers feel the same way? The reason platforms such as TripAdvisor and Yelp are so popular is that they present real stories about customer experiences and feedback, which carry a lot more weight than what a company has to say about itself.
Establish trust with the brand
Giving your clients the opportunity to offer their opinions adds a powerful layer of transparency to your brand. Viewers can watch real people provide genuine feedback, and the topics they cover will often address their main concerns about your business.
Content is king
When working with a company to produce your business's video testimonials, it's important to be clear on your messaging. Vague testimonials won't spark the same response as topic-specific testimonials.
For example, if you have a car dealership, you may want to focus on questions such as: What was the experience like working with your sales team? How much money did your customers save? How did they find the process of buying a car through your dealership? What exactly do you love about your car? Why would they recommend others work with your clients?
Any unique features you would promote about your business tend to be great areas around which to produce testimonial videos.
An effective selling tool
If positioned properly, professional-looking videos are some of the most powerful tools a business can have in its marketing toolbox. The top places to promote your testimonial videos are: on your website, on relevant social media platforms, in e-mail signature, in-store displays, presentations, trade shows, client quotes and proposals.
Loyal clients will be happy to help
Video is such a powerful vehicle to communicate experience, and using it strategically will work wonders for any business. Leverage your loyal customers by asking them to provide testimonials about your business. If the video testimonials come across as honest and trustworthy, more and more potential customers will respond, translating into great results for your bottom line.
Special to The Globe and Mail
Lisa Ostrikoff is a TV journalist and anchor-turned-creator of BizBOXTV, a Canadian online video production, advertising and social media marketing agency.
via Why your business needs video testimonials – The Globe and Mail.