www.BellaMaas.com Edmonton Video: Bella Maas Boutique offers the hottest styles & fashion trends, oversized change rooms, a comfortable shopping atmosphere and award winning  customer service; discover what shopping should be like! Nearly 7 years, 2 locations, 1 New Small Business of the Year award, another nomination for Business of the year and hundreds of satisfied customers later, Bella Maas Boutique has their eyes set on the future! With a blended variety of stock from all over Canada and the U.S., the selection of denim, dresses, tops ,shoes, handbags, accessories and outerwear, we are literally a one stop shop for all of your fashion demands and needs! Bella Maas is truly for the trendsetter, the go-getter, and the jetsetter!
Testimonials : WOW…Bella Maas truly has the best of everything! To start, the amazing sales associates, who, even after two visits, remembered my name, my size and my style. That should be reason enough to come back! And, I love their honesty…the girls don't just try to sell…I feel like they want me to be happy more than they want to sell an item, so they always give their honest opinion about items I try on.Then, add to that an incredible variety with such a varied price range that you can always find something to suit your needs and price range. And…I love that there are only a few of each item, so I don't need to worry that I will be wearing the same outfit as everyone else in town. In an age where customer service seems to be losing its importance, it is so great to enter Bella Maas and know that it still matters to them! Those gals go above and beyond to help me walk out a happy customer every time I come in! Thanks!
Wednesday, 12 December 2012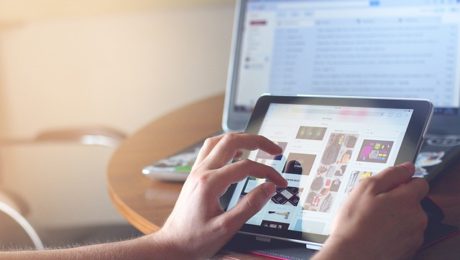 Video Marketing packs some serious punch.
If you don't have high-quality web videos to demonstrate your products or to communicate company news, you're missing out.
Since 2009,  there's been a 33 percent increase in the use of online video marketing by media websites. Further, 80 percent of those sites use videos created by outside parties. Media sites are looking for high-definition video, especially.
Those websites are using online video to tell their stories, and externally-created videos are fine with them. If you can provide them with content that helps tell a story they're working on, there's a likelihood that they'll embed your video on their story — generating hundreds or thousands of new views.
"The key takeaway for communicators is the enormous opportunity to place their unedited packages on media websites as earned media through distribution of links, embed codes, and edited packages," the report notes.
Online-only media and newspapers are most open to using embed codes, displaying your web video as-is.
If you're looking for media coverage, don't stop at the press release. Today, companies have the chance to tell their own stories with web video. If those stories are well-told and talk about a timely subject, they're more likely to be used by interested sites.
Wednesday, 10 October 2012
http://www.roomtoread.org Calgary Video – Room to Read – Girls Night Out – BizBOXTV had the chance to work with Room To Read to produce this great video which played @ it's 2012 Girls Night Out Event in Calgary, Alberta.
"We envision a world in which all children can pursue a quality education, reach their full  potential and contribute to their community and the world. To achieve this goal, we focus on two areas where we believe we can have the greatest impact: literacy and gender equality in education. We work in collaboration with communities and local governments across Asia and Africa to develop literacy skills and a habit of reading among primary school children, and support girls to complete secondary school with the life skills they'll need to succeed in school and beyond."
Girls' Night Out is an award-winning, annual (and unique!) "women only" fundraising event in Calgary, Alberta to support Room to Read.

Launched in 2009, Girls' Night Out is a unique "women only" fundraiser designed to encourage women of all ages to enjoy an evening of fun
and philanthropy. Following on the heels of our three previous and highly successful events, we are busy working behind the scenes to launch our fifth annual fundraiser. Stay tuned for our theme announcement as well as information on tickets, location and all of those special details that make Girls' Night Out and evening to remember!

Girls' Night Out is an annual Calgary-based event held in support of Room to Read, an organization looking to "transform the lives of millions of children in developing countries by focusing on literacy and gender equality in education." For more information on Room to Read, visit www.roomtoread.org.

About the Organizers:
We are a group of community-minded women focused on doing what we can to break the cycle of poverty through the education of women and children in the developing world. All of us come with experience in the not-for-profit, community investment or marketing sectors and our common bond is our friendship and penchant for laughter coupled with a passion for the cause. Girls Night Out is a reflection of who we are….fun loving gals with a desire to make a difference.
Are you interested in Calgary Video for your business or organization?
Contact us today.