http://oldstrathcona.ca/ Edmonton Video Old Strathcona Business Association strives to enhance, to promote and to protect the businesses of the Old Strathcona community. "We achieve this by supporting projects and campaigns that maximize Old Strathcona's aesthetic appeal and by working with everyone concerned to ensure the well-being of our members, their staff, their customers and their clients.
Live music and theatre, shopping, festivals, restaurants and services, Old Strathcona has it all. With over 600 of Edmonton's coolest businesses, Old Strathcona has everything you need for a modern lifestyle in a historical district. The area offers a variety of choices including fashion, music shops, lodging, food, salons & spas, gifts, books, decor, health, sporting goods, professional services and even vehicles.
Walking down the streets of Old Strathcona is a journey into the past. It's all here — more than 100 years of glorious history that began in 1891, when the Calgary and Edmonton Railway Company decided to complete its line from Calgary to a terminus south of the banks of the North Saskatchewan River. Despite pressure to cross the river and end the line at Edmonton, the company wanted to monopolize the benefits of future land sales and so created a new settlement it called South Edmonton."
[twitter-feed username ="oldstrathcona"] [wpgmza id="1″]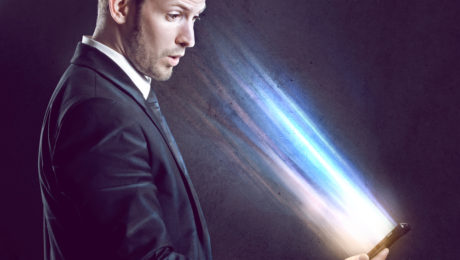 Advertisers are starting to push creative boundaries in an attempt to engage, using the latest innovations, from gaming strategies to social media to branded video and Web TV content.
But with all of the clutter we are surrounded by in this digital age, getting someone to pay attention to a company's brand message seems to be getting trickier.
From annoying pop-up ads to often completely irrelevant video pre-rolls, the clutter is causing consumers' "BS meters," as digital rock star Gary Vaynerchuk has called them, to become more sensitive and accurate than ever before.
So while the speed of technology is increasing, it's interesting to note that one of the hottest trends in online marketing might just be the age-old art of story-telling.
What does this mean? To cut through the clutter, businesses need to stop annoying, and start telling stories.
Story-telling has evolved from ancient rock markings to the current age, where brands are able to effectively tell their stories via Web video, blog posts and social media platforms. Despite technology's effect on the methods we're using to tell stories, the basics remain.
If you ask the experts, they'll tell you the same story they've been telling for years.
"Marketing is storytelling," says author, entrepreneur and expert Seth Godin. Writing on " How to tell a great story," Mr. Godin says that "first impressions are far more powerful than we give them credit for," making it important to ensure your story does what you need it to do the first time someone reads, hears or watches it.
"Your products and your service and your people are all part of the story," Mr. Godin adds.
Peter Guber, chief executive officer of Mandalay Entertainment Group and co-owner of the NBA's Golden State Warriors, also has a take on the importance of story-telling.
"Simply put, if you can't tell it, you can't sell it," he writes in Tell to Win: Connect, Persuade, and Triumph with the Hidden Power of Story.
The first chapter is entitled "It's about the story, stupid." You can read it by downloading it here.
"Our brains still respond to content by looking for the story to make sense out of the experience. No matter what the technology, the meaning starts in the brain," writes Pamela Brown Rutledge, director of the Media Psychology Research Center, in The psychological power of storytelling posted on Psychology Today. She notes that there are several psychological reasons why story-telling is so powerful.
So, what's your story? Ask yourself what messages you are trying to get across to your audience. Is your story authentic and interesting?
All businesses and business owners have a great story. This is the year to tell it, on purpose.
Special to The Globe and Mail
Lisa Ostrikoff
Wednesday, 12 December 2012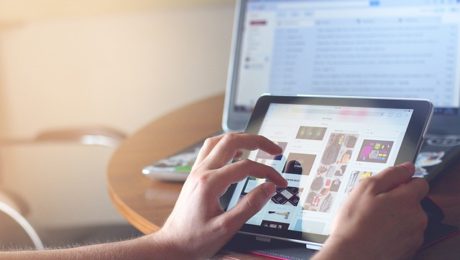 Video Marketing packs some serious punch.
If you don't have high-quality web videos to demonstrate your products or to communicate company news, you're missing out.
Since 2009,  there's been a 33 percent increase in the use of online video marketing by media websites. Further, 80 percent of those sites use videos created by outside parties. Media sites are looking for high-definition video, especially.
Those websites are using online video to tell their stories, and externally-created videos are fine with them. If you can provide them with content that helps tell a story they're working on, there's a likelihood that they'll embed your video on their story — generating hundreds or thousands of new views.
"The key takeaway for communicators is the enormous opportunity to place their unedited packages on media websites as earned media through distribution of links, embed codes, and edited packages," the report notes.
Online-only media and newspapers are most open to using embed codes, displaying your web video as-is.
If you're looking for media coverage, don't stop at the press release. Today, companies have the chance to tell their own stories with web video. If those stories are well-told and talk about a timely subject, they're more likely to be used by interested sites.