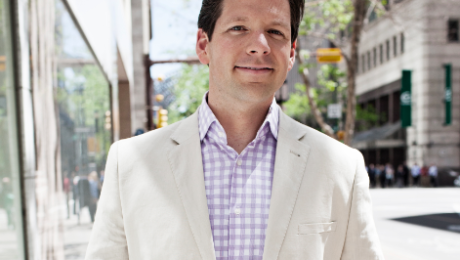 Todd Gallant Leaves CTV Calgary – Joins BizBOXTV
FOR IMMEDIATE RELEASE : TODD GALLANT
June 2013
TRACKING A MASSIVE SHIFT FROM TRADITIONAL MEDIA, LONG TIME CALGARY TV WEATHERMAN, TODD GALLANT MAKES THE JUMP TO DIGITAL.

"With the media landscape well into it's online evolution, I continue to witness the rush of viewers and advertisers, to online media" – Todd Gallant, BizBOXTV


After more than a decade forecasting fronts, Calgary's Todd Gallant is prognosticating his last day on conventional Television. Todd has been a recognizable face in Alberta for nearly a decade, with Weather Anchor roles at both Global Television and most recently CTV Calgary.  As of July 1st, he is stepping away from the CTV Calgary weather wall to take a lead roll at BizBOXTV, an Online Video/TV Advertising Agency, headquartered in Calgary.
"I have been blessed with a wonderful career in conventional, but the time has come to help pioneer a 'relative' newcomer to the industry." Todd will step into the role of CFO & President of Digital Advancement at BizBOXTV, working alongside BizBOXTV CEO, Lisa Ostrikoff. "It's a thrilling time for BizBOXTV, and the perfect time to move forward with the minds initially involved in it's conception. The future is bright for BizBOXTV and it's clients, and I am excited to have Todd working alongside me during this high growth phase." says Ostrikoff.
"BizBOXTV has, since it's launch, experienced a steady growth of businesses ready to take the leap into online video. We're still in the early days of where all of this is going, and I am thrilled to be part of a team that's pushing the envelope and offering business owners something not seen in this market before" – Todd Gallant
Stay connected to BizBOXTV ~ as it gets set to launch a new and even more innovative phase of it's business with Todd Gallant.
Twitter: www.twitter.com/BizBOXTV
YouTube: www.youtube.com/BizBOXTV
Facebook: www.facebook.com/bizboxtv
BizBOXTV BACKGROUND
BizBOXTV is a Video Advertising company with clients across Canada. Lisa Ostrikoff and Todd Gallant launched BizBOXTV in 2009, but shortly after, Gallant had to resign his shareholder position due to competition concerns aired by his then employer. Since then, Ostrikoff has grown the digital media company across Alberta and into other markets in British Columbia and Ontario, along with a dedicated team of talented Video & Brand Journalists. BizBOXTV CEO, Lisa Ostrikoff is also a Business Columnist for The Globe and Mail & Huffington Post. Her Television Media background spans BC & Alberta and includes nearly a decade in various roles including TV News Reporter, Anchor, Video Journalist & Producer.
BizBOXTV
Todd Gallant
403.239.1382
www.twitter.com/toddgallant @ToddGallant
BizBOXTV
Lisa Ostrikoff
403.239.1382
www.twitter.com/LisaOstrikoff @LisaOstrikoff