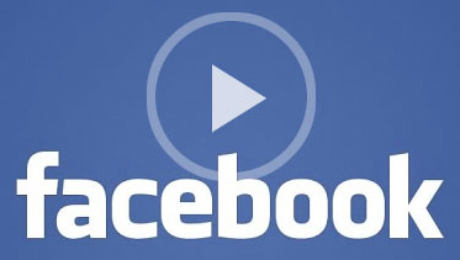 Facebook Hits 8 Billion Video Views/Day, Challenges YouTube
Did you know?
More than 1 billion people use Facebook every single day
1.39 billion people now use Facebook on mobile devices, including more than 1 billion on Android
There are 8 billion daily video views on Facebook
More than 500 million people watch videos on the site daily
In September 2015, over 1.5M small businesses posted video to Facebook, including native uploads and video ads.
Zuckerberg wanted to make it clear that Facebook is focused on investors, who are focused on advertisers, who are focused on reach – particularly mobile reach. It's clear that he wants video advertisers to use "views" as a standard metric, even though comparing YouTube views and Facebook video views is like comparing apples to oranges.
Zuckerberg also stated that new video tools for Facebook pages are live, and that the site has been testing a dedicated video section. He confirmed that:
"Over the next few years, video is going to be some of the most engaging content online. And by continuing to innovate here, we have a chance to build the best place to watch and share videos".
Yep, he just declared war on YouTube, which allows over a billion people to discover, watch and share originally-created videos. The big difference between the two is YouTube focus on helping people discover videos – and YouTube's Content ID program, which ensures that what gets discovered are "originally-created videos." Facebook is focused on watching and sharing videos.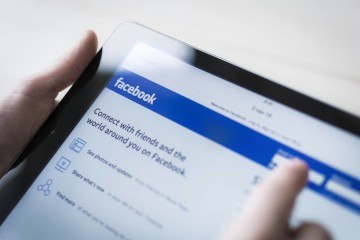 Sheryl Sandberg, Facebook's COO, shared a couple of more nuggets of news. She stated that revenue from mobile ads was up 73% year on year to $3.4 billion and grew 73% year-over-year. That means that mobile accounts for around 78% of Facebook's total revenue from advertising. So, Facebook is focused on mobile.
"The average American adult spends 25% of their media time on mobile, and Facebook and Instagram together continue to account for over 1 in 5 minutes on mobile in the US".
Mobile, mobile, and mobile. Get it? Got it? Good. Sandberg stated that Facebook was a good fit for marketers as it has "the best performing mobile ad products, and video is making them even better". She believes that Facebook video gives the marketer a chance to reach a mass audience, with great cross device targeting and measurement". "Our third priority is making our ads more relevant and effective. Carousel ads show multiple images, and now videos, and drive 30% to 50% lower cost per conversion than single-image link ads".
Video marketers are indeed faced with a two-party system. According to eMarketer, global mobile ad spending is expected to be $72.1 billion this year, and Google's share of this market is projected to be 33.7%, while Facebook's share is forecast to be 17.4%. And, according to comScore, the Top 6 – and 8 of the Top 9 – apps in the U.S. are owned by Facebook or Google.
Today, some casual observers may mistakenly believe that it doesn't matter whether you choose YouTube or Facebook video.  But, there's a big difference between YouTube's and Facebook's world view of video marketing and video advertising.
Facebook is primarily focused on advertisers. Facebook is focused on views – and says a "view" is reached at the three-second mark whether or not the viewer has even turned on the sound. In contrast, YouTube has a more balanced concern for partners as well as advertisers. YouTube also has a more balanced concern for giving viewers choice over which ads they watch and connecting brands with a more engaged audience. In fact, with TrueView ads, you don't pay for random impressions or maybe-they-saw-its. The viewer has to choose to watch your video or there's no charge. YouTube not only urges advertisers to go beyond impressions and clicks, it also offers Google's Brand Lift solution to help them measure brand awareness, ad recall, and brand interest.
Finally, if you're looking for a recent example of the impact of video ads, check out this one: P&G's Gillette generated buzz for its latest razor, Gillette BODY, by targeting a rapidly expanding audience of body-grooming men. With a digital-first strategy anchored by YouTube TrueView ads, Gillette reached millennial males with their "100 Years of Hair" video ad.
The results: over 84% of the 13.5 million total viewers finished most of the video, there was a 211% lift in searches for the Gillette brand, and the video ad generated over 500,000 clicks to buy.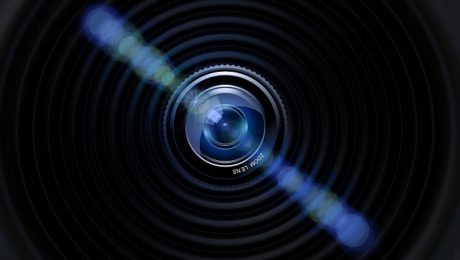 Online video isn't just growing fast, it's growing faster than any other type of consumer service offering – and soon it's going to be even more popular than Facebook, Twitter and Co, according to Cisco's new Visual Networking Index forecast.
The newest edition of Cisco's data-heavy report on how we all spend our time and bandwidth points to social networking as the world's most popular type of consumer service, with 1.2 billion users worldwide tweeting, Facebooking and more around the world in 2012. That's 66 percent of residential internet users, if you need to know. Cisco estimates that this number will grow to 1.73 billion users by 2017, which will then represent around 70 percent of the also-growing internet population.
Online video services on the other hand had just around 1 billion users worldwide in 2012, according to Cisco. The company estimates that this number will almost double by 2017, reaching close to 2 billion users worldwide. That means that in four years, 81 percent of the world's internet users will also use online video services. In 2012, that number was still at around 58 percent.
All of those video streams will also have a major impact on bandwidth consumption: Cisco estimates that we are going to see 1.4 zettabytes of global end-user IP traffic in 2017. And here's the kicker: That's more IP traffic than the internet has seen in the last 18 years together. Here are a few more of Cisco's observations and estimates with regards to online video:
Online video will account for 69 percent of consumer internet traffic by 2017 (up from 57 percent in 2012).
Mobile video will grow 16-fold from 2012 to 2017, and account for 66 percent of all mobile data traffic during that year.
Internet-to-TV streaming will grow from 1.3 exabytes per month in 2012 to 6.5 exabytes per month in 2017.
The number of web-enabled TVs in consumer's homes will grow from close to 180 million in 2012 to 827 million in 2017.
Game consoles will become slightly less important as a way to bring internet video to the TV screen, while dedicated streaming boxes will see the biggest growth.
via Online video will be more popular than Facebook and Twitter by 2017 — Tech News and Analysis.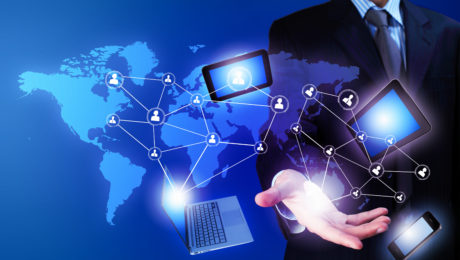 Consumers watched 13.2 billion online video ads last month, reaching an all-time high, according to a new report by comScore.
Data from the comScore Video Metrix also showed that over 180 million Americans watched almost 40 billion online content videos in April.
Google Sites came in as the number one online video content property, primarily driven by video consumption on YouTube, with 154.6 million unique viewers in April. Google was followed by Facebook with 627 million, VEVO with 52.9 million, NDN with 45.3 million, and Yahoo Sites with 45.1 million.
Consumers watched 5.1 billion minutes of video ads in April and video ads reached 53 percent of the total U.S. population an average of 82 times during the month. Over two billion video ads were seen on the Google Sites platform. The BrightRoll platform came in second with 2.2 billion. LiveRail, Adap.tv, and Hulu rounded out the top five, with Hulu delivering the highest frequency of video ads to its viewers with an average of 63.
Google Sites also garnered the highest frequency of ad views for the month. Consumers saw an average of 23 ads in April. BrightRoll platform came in second with 14 ad views.
Video music channel VEVO held the top position in the ranking of unique video viewers with 51.7 million viewers. Fullscreen came in second with 37.4 million viewers, followed by Maker Studios Inc. with 33.8 million, Warner Music with 32.2 million, and ZEFR with 28.1 million.
According to comScore's study, 84.7 percent of the U.S. population saw an online video in April. The average length of an online video was reported to be 5.6 minutes long, while the average length of an online video ad was found to be 0.4 minutes. Video ads accounted for 25.5 percent of all videos viewed and 2.3 percent of all minutes spent viewing video online.
via ComScore