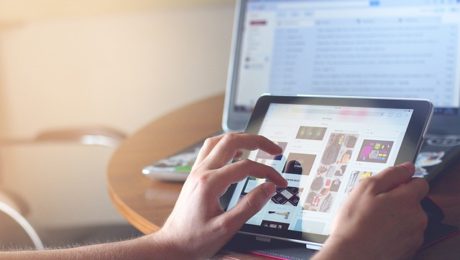 As the owner of a new-media startup, the language I speak is common and easily understood by my colleagues and contacts in related fields. What's happening around us online and to media in general seems obvious. I have lived and breathed it for years, and I am immersed in it daily.
But what's happening in the digital space is still very new to many brands and consumers. It's evident in the blank stares I often get in casual conversations when I share content I read recently, or I bring up the future direction of my business. While I ponder the logistics and inner-workings of online advertising, many others are only aware of what's put in front of them, and they don't concern themselves with change until they absolutely have to.
As this digital divide continues to widen and the evolution of media picks up speed, the differences are increasing between business owners who are ready to leap into new online advertising lands, and those who are not. Either they are too scared to try something new or they don't see the potential, or a combination of both. One of the most common sentiments from truthful business owners who haven't fully evolved online is this: "When you've been doing the same thing for decades, it's easier to stay the same than to try something new."
Some forward-thinking clients of mine started allocating good chunks of their marketing and advertising budgets online, and over the past few years digital has become an integral part of their strategy. Others advertise in more traditional mediums, but they are slowly starting to warm up to a small step into the new frontier.
"If people don't understand this, don't waste your time," a client said a few years ago, "people eventually will be forced to get it." We have arrived at that "eventual" point.
Way back in 2007 – perhaps even earlier – it was predicted that "the Internet is rapidly moving from a 'text web' to a 'video web.'" The stats I would pull to show to potential clients, it turns out, accurately predicted where video would be in 2009, and again to where we are in 2013. It's actually bigger, better and more diverse than initially thought.
If you want to dip a baby toe into the digital space before taking the plunge, that's fine, but do it sooner than later. It's better to start small now than to get left behind forever.
via Your business is still ignoring digital? Step up – The Globe and Mail
Lisa Ostrikoff is a TV journalist and anchor-turned-creator of BizBOXTV, a Canadian online video production, advertising and social media marketing agency.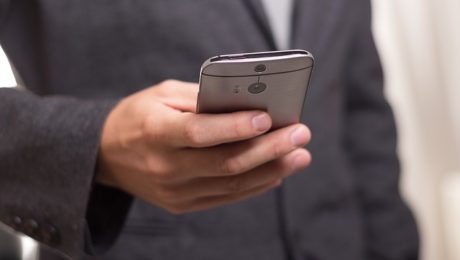 My last column on brand journalism sparked some great discussion and more questions from my network on exactly how businesses can implement a brand journalism strategy.
Just to recap: Brand journalism is a useful way for brands, big and small, to use the approach of professional journalists to create, curate and share expert content in the form of blogs, articles and video. Businesses are essentially becoming their own media houses too, whether hiring internally or contracting out to people with journalism backgrounds.
Home Depot, Cisco and Boeing are just some of the more commonly talked about larger brand journalism examples, producing relevant media for their audiences in the forms of how-to content, demonstration videos as well as pages upon pages of industry-relevant information. You'll never see any of the content pieces screaming 'buy now.' Rather – the aim is to educate, inform and even entertain its consumers.
RedBull, for example, constantly strives to 'wow' its fans through its brand journalism efforts.
The Austrian energy drink company has essentially created its own media network that pushes its content strategy via Red Bull Media House. Dubbing it as "Fascinating people, inspiring stories," it's content marketing library boasts thousands of professional videos on it's YouTube channel. With 1.6-million subscribers and 550-million video views – its strategy is something to take a second look at.
RedBull's content focuses on sports and events and, of course, athletes. It's exciting and captivating content distributed via a variety of digital platforms including web video and social media. But YouTube is where it re ally rules. In fact, RedBull is one of the top five YouTube sports content producers in the world, and has launched more than a dozen web TV shows featuring its sponsored athletes.
The brand placement itself is minimal, if non existent, as the emphasis is instead on simulating and exciting content. RedBull's magic brand journalism formula: create content people want to watch and share, while ensuring whatever it is in alignment with their image and message.
The idea central to brand journalism is that a brand needs to offer value in order to get something valuable back. Consumers are smarter than ever before and demand more respect. If a company can tell those stories in an authentic and non-intrusive way, it'll start building a loyal community that wants to live, breathe and share this brand.
Businesses, marketers and advertisers can all learn a thing or two from Red Bull's brand journalism approach. Next time you're thinking about launching a 'push' commercial, bend your mind a bit. Instead, become the show.
via Want to 'wow' customers? Stop asking them to buy stuff – Lisa Ostrikoff, The Globe and Mail.