Online VIDEO Production | Marketing | Advertising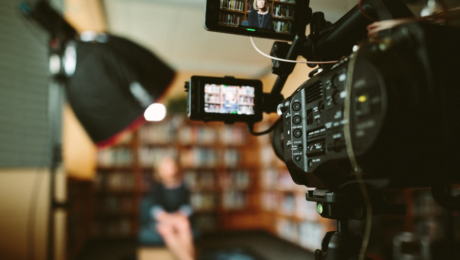 Video has been consumers' favorite method of content delivery for some time now, but marketers are always finding unique ways to utilize it in their outreach to current and prospective customers.
From short-form videos on TikTok and Instagram Reels to various livestreaming platforms and influencers unboxing products, the biggest trends in video marketing that compel consumers to check out brands and purchase their products and services are constantly evolving.
Video is still one of the best ways to connect emotionally with a consumer. Data will increasingly drive content strategy and optimization, while the speed at which video content is produced will continue to get even faster. Creating tailored content for each specific platform will become increasingly important as well—such as TikTok versus Instagram, a TV commercial or even long-form content, for example. – James Schiefer, Schiefer Chopshop
Video Will Soon Become A Necessity For Marketers
If you look at the current trends in digital (social, paid, email), notice the amount of movement that you are seeing on each channel. Then notice how much more prevalent it is than before. Since platforms (such as Instagram) are favoring accounts that post video content, this will very soon become a necessity for marketers. My advice is to step out of your comfort zone; you will need video soon. – Christopher Tompkins, The Go! Agency
via FORBES
Wednesday, 15 January 2020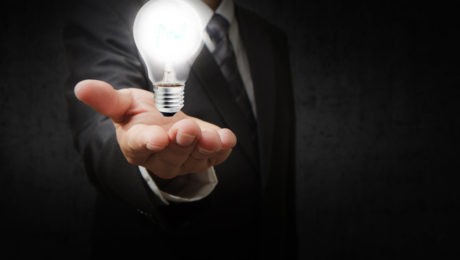 Marketing is the primary challenge of every business. A brilliant idea will fail if it is not marketed correctly. Online marketing tactics such as search engine optimization, social media marketing have created low-cost alternatives to effectively market a brand using advantages in technology.
As customers increasingly adopt technology in every aspect of their lives, the goal for marketers should be to find the best channels to connect with those people.
Here's the trick: The ones that adapt faster win. As more and more marketers realize these advantages, the media channels become crowded and customers become blind to marketing. That's why marketing is a constant game of change, and those who stay ahead of the curve win.
After featured snippets, YouTube videos rank on top. "More and more, Google is favoring YouTube videos in search results alongside web pages," Johnson of Nomad Paradise says. "If you don't currently market on YouTube, it's worth producing video purely for this reason. Your core focus doesn't need to be growth on the YouTube platform, because these videos are purely for embedment in web pages and search engine ranking."
Just like you find keywords with low competition to rank for, you can find keywords relevant to your business with few or no YouTube videos and make videos for them. Your videos also need to be optimized. "The first part is the optimization of the title and the video descriptions… The second and equally important part is to use closed captions. Not only will they make it easier for a portion of the population to consume your content, but they will also make your videos rich in keywords. The more keywords, the easier it will be to rank for your desired terms in Google."
In 2020, video is a crucial medium. Faster network communications make video consumption easier, and platforms are increasingly favoring video content.
It seems that video is one of the major mediums marketers must utilize in 2020, as many of the techniques (including SEO) involve video marketing. This makes sense and will likely grow as younger audiences favor video over text. If you adopt a video marketing strategy for 2020, you will have a lead and can connect with your audience on many platforms.
Other than video, have an eye out for new technologies and trends. Checking which apps are trending on the app stores on a weekly basis is a good start. New technologies are constantly being developed to make life and work more convenient for people. Adapting to change and staying ahead of the curve is key for effective marketing.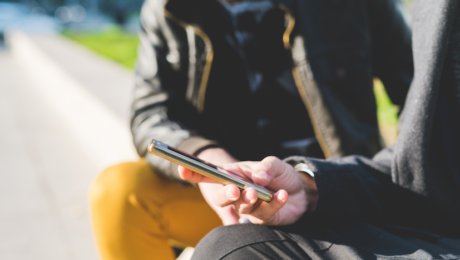 When it comes to social media marketing, there are many factors that contribute to success, including quality content, algorithms, engagement, and peak posting times. When playing the social media marketing game, the best strategy for success is knowing where your target audience resides on the social playing field and catering heavily and consistently to those platforms. Each generation leans toward varying social media platforms for a number of different reasons. Learn which social media channels cater to your target audience (and why) to devise a stronger strategy for turning likes and follows into conversions and sales.
Baby Boomers  (Born 1946 to 1964) 
Baby Boomers favor Facebook over other social media platforms. A Pew survey found that about two-thirds of 50- to 64-year-olds (68%) and almost half (46%) of those aged 65 or older are the most active on Facebook. The older generation prefers sharing and reading articles and other forms of text-based content, which is why Facebook is so attractive to them. They are invested in traditional media, so marketing through concise messaging and informative content is appealing to them.
The boomer's second pick for a social media platform is Pinterest. Pinterest is appealing to the older population due to strong home ownership and spending power stats within the generation. Pinterest has shareable text-form content full of DIY home improvement projects that appeal to the 'do-it-yourself' generation.
Generation X (Born 1965 to 1980)
Generation X witnessed the invention of the internet and bridged the gap between traditional and digital media. They seek out content in both video and text form due to their appreciation of both established and new media, making Facebook, YouTube and Twitter their preferred social media platform choices.
Facebook covers traditional media content streams that Generation X loves to consume. YouTube delivers digital-forward media through soundbites and informative video, and Twitter combines the two.
Millennials/ Generation Y (Born 1981 to 1996) 
Millennials were born into the cusp of the digital age. Due to the rapid proliferation of digital media outlets during this generation's lifetime, their preferred channels are all over the map.
 Millennials share a love of tech and being the first "digitally native" generation. Because of this,  Millennials are most active on Facebook, Instagram, and YouTube. The customer journey of a millennial is driven by online reviews and word of mouth recommendations. Facebook, Instagram, and YouTube cater to this demographic through strategic advertising and the use of loyalty driven influencers to reach their target audiences.
Millennials are also the most prominent generation on LinkedIn. LinkedIn is the most sought after B2B social media marketing channel to distribute content. It is used by 60% of people ages 25-34.
Generation Z (Born 1996 to 2012) 
Gen Z was born well into the digital age. These kids grew up playing with their parent's iPhones. This generation prefers visuals and short, motion-based content. Gen Z prefers Instagram, TokTok, Snapchat, and YouTube. Gen Z is drawn to the hyper-personalization brought by these platforms.
Gen Z tends to want to consume as much content as possible in the shortest amount of time. Gen Z also favors video that supports social causes and will make purchasing decisions based on the impact that a product or brand will have on a cause they support.
Understanding your audience is critical to success on social media. Trying to advertise equally across all social media platforms will cause average or below-average conversion rates. Generations consume content and respond to marketing tactics differently on each platform. Play into where your audience is active, and how they respond to content, adjusting your marketing initiatives accordingly to drive higher quality conversions.