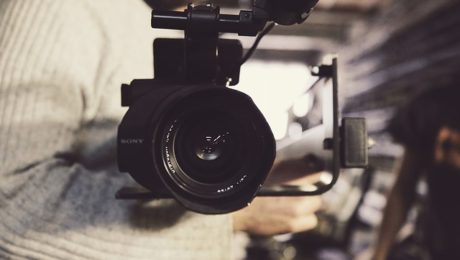 Do you have a business and are considering shooting your video production, yourself?
Here are 5 main reasons not to… and 5 reasons why Video Production Services Company, BizBOXTV is a better bet:
Smartphone and camera makers all talk about how fast and easy it is to record amazing HD videos using their devices. With just a small device—that happens to be your phone as well— you can shoot a video that will amaze the world and make you a viral sensation on YouTube. Or maybe not.

Although it's tempting to succumb to the allure of shooting and producing business and marketing videos yourself, there are lots of good reasons to bring in a professional for the job. From expertise to equipment to putting your best foot forward online, here are five reasons why you shouldn't shoot your business videos yourself.

1. Your equipment isn't good enough

Regardless of how great smartphone and point-n-shoot cameras are, they still can't compare to professional equipment. Even if a pro shoots a video with an iPhone or a basic DSLR they don't settle for the low-quality built in mic or whatever light happens to be available. Professionals always use a better, external mic for recording the sound. Professionals make sure that if the light isn't right for a shoot, they have lights on hand to make sure everyone looks their best. Professionals invest in the right equipment to ensure that you look and sound your best. From better cameras to lights to mics, professionals have the tools that you just don't have.

2. It's tough to be objective

When you bring a consultant in to help you with a business challenge or opportunity, beyond their skills and experience, you rely on their objectivity to give you the perspective to help solve your problem. Professional videographers, producers, and editors have that distance to see and capture that special something in your business that you think is boring or ordinary—but is really the thing that sets you apart from everyone else. Professional objectivity helps make your video better in everything from choosing the right location to picking the right people to be on camera to how to tell your story in the best way possible.

3. It will take too long—your time is valuable

You know that person in the office who knows your CRM backwards and forwards? When you need something done fast, you turn to him or her. Professionals know exactly how to produce a video as quickly and efficiently as possible. From tricks of the trade to software to the skills that come from their years of experience, professionals know what they are doing and know how to do it quickly and correctly. Remember, this is also about your time when you need a video made. You are good at what you do—making your business successful. Consider the cost of lost productivity when you try to muddle through making a video in the midst of all your other tasks? Sure, saying "let's just record this on my iPhone and edit in iMovie" sounds great at first, but when it's taken days to complete and get right, what else could have been done with that time? Video on the cheap isn't the answer either. You can always find a film student or a "professional amateur" friend to help you shoot the video, but there is value in doing it right. There is value in spending money to have a video you can be proud of and want to show off.

4. You could do more harm than help

That video you made, the one you think is great and everyone in the office loves, might look low budget and amateur in the cold, harsh world of YouTube. What you created might very well be great, but is it good enough to be the face of your brand online? Businesses don't throw together websites and blogs anymore—and you can tell the ones that do. What do you think of a company with cheap self-printed businesses cards or a cookie-cutter website? You don't take them as seriously as companies who invest time and money into their websites. You wonder, if they care so little about their own business, how well will they handle your business? Creating and posting a sub-par video for your business can do exactly the same thing in the minds of the people you are trying to reach and influence. What is the cost of that poor impression?

5. You're not a pro

You are great at your job. You've spent years learning how to bend Excel to your will, make PowerPoint presentations powerful statements, or write brilliant words in Word. Videographers and producers have spent years honing their craft as well. They know how to light people so they look great. They know how to frame a shot that makes a scene just pop. They also know how to use their software to transform raw video into a complete story. Color, sound, music, titles, effects—all of these parts of video production take years to learn and perfect. It's what videographers and editors live and breathe. No matter how great the video you shot on your own looks, it's the touches that pros bring before and after the shoot that make the difference between okay and awesome.
Bottom line—Just because you can, doesn't mean you should Your business is too important to take the cheap and easy way out. Yes, you can record videos on your iPhone or point-n-shoot camera sometimes and that's okay, but most of the time it won't be good enough. Not good enough compared to what a professional can produce. Not good enough compared to the cost of taking time away from you running your business. And probably not a video that you can be comfortable with being your business' face online. In the end, the people who have the expertise and equipment to create and produce a great video for you are professionals. Anything else just isn't good enough.
via BackboneMag
Are you looking for Professional Video Production Services for your business? You've come to the right place! BizBOXTV has produced 1000+ Video Productions for local businesses since 2009. Regardless of your size, or your industry, BizBOXTV Video Production knows the best way to tell your story, so that potential customers will listen.
www.greencalgary.org/  Calgary Video : Green Calgary is a dynamic, non-profit urban environmental organization with a mission to empower Calgarians  to create healthy homes and communities through environmental education, products and services. Since 1978 Green Calgary has sought to address a range of pressing urban environmental issues including pollution, waste management and resource conservation. As the nature and understanding of these and other issues has evolved over the years, so to has Green Calgary's focus, programs and approach. In addition to providing information and raising awareness, our organization strives to provide the specific tools and resources that empower individuals and groups to make positive environmental changes.
Green Calgary empowers Calgarians to create healthy homes and communities through environmental education, products and services.
Green Calgary will play a significant role in bringing this vision to fruition in five to seven years…. 'Calgarians are world leaders in urban environmental sustainability.'
Activities
Green Workplace
Healthy Homes
Green Products
Environmental Education
Resources
Guides
Campaigns
Green Calgary is a not-for-profit organization that relies on fundraising to support its programs and services. Please click on the links to the left to find out more.
If you have a question that is not answered here or you would like more information please contact us at: [email protected] or by phone at [403] 230 1443.
Calgary Video Made Possible by First Calgary Financial
_________
"We like to say it's easy being green with a little help, a little education, a little support and that sort of thing, it becomes easier and easier. That's what we do. We come in and we help people through education and through advice, through hands-on support and services consulting with businesses and in the community and with families. I visit schools and other organizations to provide hands-on presentations where the kids get to experience what the environment and sustainable living is all about. The kids actually remember so much more when they get to experience something and for them to learn a topic and actually make realizations about how they impact the environment, can actually change their entire perspective. My role with the organization is to essentially help residents, people in their homes green their homes whatever that looks like for them. It's a very holistic and personalized look at the home. We are able to tailor every visit to whatever the needs of the homeowner are. I think certainly the main areas are chemical use in the home and saving on utility bills. I think those are the primary concerns when we are going in to a home for the first time. I work on the Green Workplace Program. I'm a Green Workplace Consultant. I help businesses to reduce their environmental impact. Sometimes they don't really know what their goals are; they just say, "Green our office," and so we have to come in and help them refine their goals. Is it more around waste-related or is it more energy-related. We're encouraging businesses to reduce their waste, recycle their waste. I feel like I'm making a difference in the Alberta Recycling climate, Calgarians are really open to the message. They're a city where we really appreciate the beautiful environment that we have. I think the city of Calgary has set some excellent sustainability goals for the community and people are from all sectors are interested in being part of reaching those goals. I think a lot of people, they want to make change and they just don't know where to start. That's where we come in. www.greencalgary.org. People often need a helping hand and that friendly support. That's what we're here to do. I think it makes a big difference."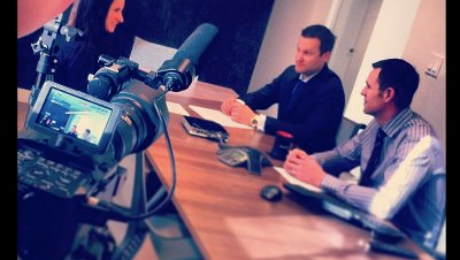 Online video is seeing massive growth. Watching video online has gone from a niche activity to mainstream. With new devices, video everywhere has become a reality.
The implications of online video's growth for the digital advertising industry are huge. Sight, sound and motion is of utmost importance to brand advertisers. It can pull on heartstrings and entertain people the way banners have never been able to do. That's led to Web video ads being the bright spot in an otherwise tough market for publishers. The big question is whether the growth in inventory will continue that trend.
Here are 15 must-know stats on online video.
89 million people in the United States are going to watch 1.2 billion online videos today. (ComScore)
Online video users are expected to double to 1.5 billion in 2016. (Cisco)
Only about 24 percent of national brands are using online video to market to consumers. (Kantar Media)
Online video now accounts for 50 percent of all mobile traffic and up to 69 percent of traffic on certain networks. (Bytemobile Mobile Analytics Report)
Consumers give up on an online video if it doesn't load in two seconds. (University of Massachusetts Amherst and Akamai Technologies)
Users sharing video on retail and brand sites chose Facebook 46 percent of the time, with email accounting for 40 percent and Twitter capturing 14 percent of shares. (Invodo)
Globally, online video traffic will be 55 percent of all consumer Internet traffic in 2016. (Cisco)
52 percent of consumers say that watching product videos makes them more confident in online purchase decisions. (Invodo)
Mobile and tablet shoppers are three times as likely to view a video as laptop or desktop users. (NPD)
Mobile video ads that include social media buttons drive 36 percent higher engagement. (Rhythm NewMedia).
Online video production will account for more than one-third of all online advertising spending within the next five years. (Borrell Associates)
76 percent of marketers plan to add video to their sites, making it a higher priority than Facebook, Twitter and blog integration. (Social Media Examiner)
92 percent of mobile video viewers share videos with others. (Invodo)
More than 1 billion unique users visit YouTube each month, spending more than 4 billion hours watching videos (YouTube).
2 billion video views per week are monetized on YouTube, and every auto-shared tweet results in six new YouTube browsing sessions (ReelSEO).
via 15 Stats Brands Should Know About Online Video
BizBOXTV's online video Calgary clients & partners include major media networks, large corporations as well as small-medium businesses in all cities & industries across Canada and North America.
The BizBOXTV difference? We're not a traditional Calgary video production company with traditional approaches. We were founded in 2009, as this new digital & social world started making itself known, so our focus and expertise has been honed right here.  Our background comes from working in news… most of our core team are Journalists, seasoned professionals who know the best way to tell stories in an engaging and entertaining way so a target audience will listen.