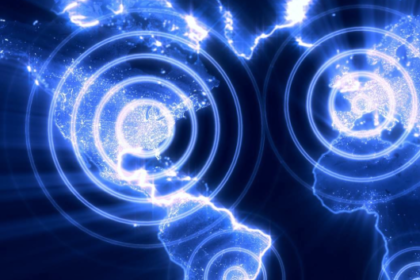 The year 2012 was pivotal in many ways, introducing online trends that can't be ignored. Nielsen's State of the Media: The Social Media Report 2012 highlights the shifts we saw in 2012, as well as the predicted impact they will have in 2013.
Social media is more popular than ever and having a presence and content strategy is becoming more and more critical for businesses. Wondering where your business's New Years Resolution focuses should lie? Read along:
Social media
If you have a small business, you know you should be present on at least one platform. With Twitter boasting about 500 million IDs and Facebook recently reaching the one-billion user mark, these are two options you shouldn't ignore. Not sure where to begin? Check out my previous column "There's so much social media, where do I start?" It's well worth investing time to solidify your "why" before you begin to make sure it's done right, the first time around. If you already have a presence, now is the time to finetune your strategy and brand's presence based on the results you want to see.
Storytelling and content creation
Content is still king, and will continue to be for some time. If you're a business owner who uses the Internet to gain additional exposure and customers, make this year the one you begin to at least explore creating content for your business. From regularly posting articles on your blog to regular web video releases, the more content you create, the more of an expert in your field you are likely to be perceived as in the marketplace. Every business has stories to tell. What's your story and how are you telling it? You can read more on the power of storytelling here in one of my previous columns. Make 2013 the year you tell your story, and tell it well.
Consistency
While content is indeed critical, you need to have consistency of distribution to really make it count. Whether we're talking about posting updates on Facebook or the number of blog posts or videos you put out every week, you need to come up with a plan, and stick to it. Schedule editorial time every week to ensure this critical part of your marketing strategy doesn't get shuffled to the back. A consistent schedule paired with great content can increase not only your exposure but your social media followers, readership, subscriptions and traffic. Sounds like a lot of work? It can be, but the return on investment is worth it.
Engagement
Now that you're committed to using social media more effectively and have created a content creation schedule, it's time to commit to engagement. This means engaging with your existing networks and jumping into new ones to expand your own community. Encourage people to comment on your content and jump in on other conversations as well. Ask questions, encourage dialogue and be sure to reply in a timely and thoughtful way. Be real. Authentic engagement is the only way to go online if you want to see real results.
As we've experienced throughout 2012 , increases in mobile, web video and social media use top online behavioural shifts. As 2013 ramps up, it's critical for businesses owners to think about how to take advantage of these trends.
Questions or comments? Post below or talk to me on Twitter or Facebook.
Special to The Globe and Mail
Lisa Ostrikoff is a TV journalist/anchor-turned-creator of BizBOXTV , a web video and social media marketing agency.