Instagram Video Ads – Coming Soon
Instagram has announced big changes to its advertising platform, meaning you're likely about to start seeing longer Instagram video ads from businesses and brands of all sizes.
Instagram Video Ads can now be 30 seconds long, up from the regular 15-second limit, and are also able to use landscape photo and video following Instagram's recent lifting of the square format restriction.
Instagram video ads can now be posted in landscape mode to support the app's recent format update. By increasing the video length to allow for 30-second creative, Instagram says the move will "give ads a more cinematic feel."
Longer Instagram video formats show how seriously the social media platform's parent company, Facebook, is taking video advertising in order to compete against YouTube and premium video ad networks. Also, as part of Instagram's new video ad push, brands will be able to target their videos to specific groups of consumers, just like they can on Facebook.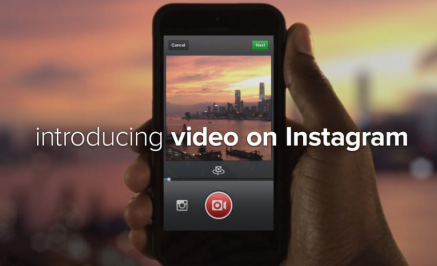 Instagram claims it's video ads are working by mentioning some case studies. Deals marketer Gilt Groupe saw an 85% increase in shopping app installs after running a video ad campaign that promoted downloads, and game maker Kabam got people to spend unusually high amounts of time in its Marvel Contest of Champions app.
"People come to Instagram for visual inspiration, and video advertising on Instagram has the power to touch, inspire and move people," Instagram said in a blog post. "Instagram video ads have proven to drive strong branding results—97% of measured campaigns on Instagram have generated significant lifts in ad recall.