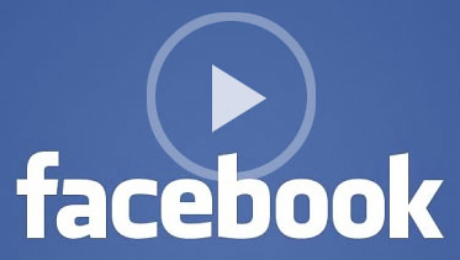 Facebook Hits 8 Billion Video Views/Day, Challenges YouTube
Did you know?
More than 1 billion people use Facebook every single day
1.39 billion people now use Facebook on mobile devices, including more than 1 billion on Android
There are 8 billion daily video views on Facebook
More than 500 million people watch videos on the site daily
In September 2015, over 1.5M small businesses posted video to Facebook, including native uploads and video ads.
Zuckerberg wanted to make it clear that Facebook is focused on investors, who are focused on advertisers, who are focused on reach – particularly mobile reach. It's clear that he wants video advertisers to use "views" as a standard metric, even though comparing YouTube views and Facebook video views is like comparing apples to oranges.
Zuckerberg also stated that new video tools for Facebook pages are live, and that the site has been testing a dedicated video section. He confirmed that:
"Over the next few years, video is going to be some of the most engaging content online. And by continuing to innovate here, we have a chance to build the best place to watch and share videos".
Yep, he just declared war on YouTube, which allows over a billion people to discover, watch and share originally-created videos. The big difference between the two is YouTube focus on helping people discover videos – and YouTube's Content ID program, which ensures that what gets discovered are "originally-created videos." Facebook is focused on watching and sharing videos.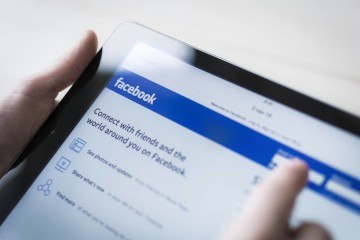 Sheryl Sandberg, Facebook's COO, shared a couple of more nuggets of news. She stated that revenue from mobile ads was up 73% year on year to $3.4 billion and grew 73% year-over-year. That means that mobile accounts for around 78% of Facebook's total revenue from advertising. So, Facebook is focused on mobile.
"The average American adult spends 25% of their media time on mobile, and Facebook and Instagram together continue to account for over 1 in 5 minutes on mobile in the US".
Mobile, mobile, and mobile. Get it? Got it? Good. Sandberg stated that Facebook was a good fit for marketers as it has "the best performing mobile ad products, and video is making them even better". She believes that Facebook video gives the marketer a chance to reach a mass audience, with great cross device targeting and measurement". "Our third priority is making our ads more relevant and effective. Carousel ads show multiple images, and now videos, and drive 30% to 50% lower cost per conversion than single-image link ads".
Video marketers are indeed faced with a two-party system. According to eMarketer, global mobile ad spending is expected to be $72.1 billion this year, and Google's share of this market is projected to be 33.7%, while Facebook's share is forecast to be 17.4%. And, according to comScore, the Top 6 – and 8 of the Top 9 – apps in the U.S. are owned by Facebook or Google.
Today, some casual observers may mistakenly believe that it doesn't matter whether you choose YouTube or Facebook video.  But, there's a big difference between YouTube's and Facebook's world view of video marketing and video advertising.
Facebook is primarily focused on advertisers. Facebook is focused on views – and says a "view" is reached at the three-second mark whether or not the viewer has even turned on the sound. In contrast, YouTube has a more balanced concern for partners as well as advertisers. YouTube also has a more balanced concern for giving viewers choice over which ads they watch and connecting brands with a more engaged audience. In fact, with TrueView ads, you don't pay for random impressions or maybe-they-saw-its. The viewer has to choose to watch your video or there's no charge. YouTube not only urges advertisers to go beyond impressions and clicks, it also offers Google's Brand Lift solution to help them measure brand awareness, ad recall, and brand interest.
Finally, if you're looking for a recent example of the impact of video ads, check out this one: P&G's Gillette generated buzz for its latest razor, Gillette BODY, by targeting a rapidly expanding audience of body-grooming men. With a digital-first strategy anchored by YouTube TrueView ads, Gillette reached millennial males with their "100 Years of Hair" video ad.
The results: over 84% of the 13.5 million total viewers finished most of the video, there was a 211% lift in searches for the Gillette brand, and the video ad generated over 500,000 clicks to buy.
Thursday, 10 September 2015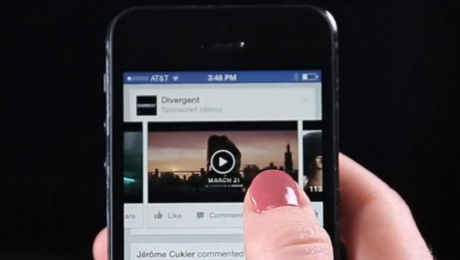 Back in 2011, only 6% of YouTube views came from mobile devices. But, things have changed dramatically since then. YouTube views coming from mobile devices jumped to 25% in 2012, rose to 40% in 2013, and increased to 50% in 2014. Today, more than half of YouTube views and 65% of Facebook video views occur on mobile devices.
So, where and when can you reach Millennials? Well, as we learned a couple of weeks ago, you should probably try to be in the right place at the right during one of the micro-moments when they check their smartphones 150 times a day. Yep, whether you start with mobile or your start with Millennials, you end up in the same place.
In October 2014, Google and Ipsos asked 1,519 smartphone owners aged 18- to 34-years-old to keep detailed accounts of all of their online and offline video activity over 24 hours. Respondents had to access video via an app, so the study was limited to Millennials who owned a smartphone in 2014, But that still covered 81% of individuals age 18 to 34. The research found that smartphones were the top device to reach 98% of those Millennials, higher than tablets or desktops. The research also revealed that watching video on a smartphones was less distracting and disruptive for respondents, compared to watching video on a TV. Watching videos was the sole activity for 53% of the mobile video sessions.
Now, home wasn't the only place Millennials were watching mobile video last year. 34% of mobile video minutes were watched while people were out and about. People watching digital video outside the home were also 1.8x more likely than average to be meaningfully engaged because they were likely to be watching video for active purposes, such as looking for information or exploring a passion. While marketers traditionally sought Baby Boomers' attention in their living rooms, sitting in front of a television, mobile video consumption by Millennials has changed that dramatically.
Since the research was conducted a year ago, YouTube reports that users are spending more time per session watching videos. On mobile, the average viewing session is now more than 40 minutes, up more than 50% year-over-year. The number of hours people spent watching videos on mobile is up 100% year-over-year. And YouTube's mobile revenue from advertising is up 2x year-over-year.
So, why did advertisers finally jump on YouTube's bandwagon? Well, they were probably jumping on the mobile video bandwagon – and YouTube as well as Facebook have both benefited from this trend in the digital video marketing business. Advertisers realize that Millennials are twice as likely to be focused on the content while watching a mobile video as they are while viewing it via a television screen. Mobile truly is the first screen when it comes to this demographic.
This was validated by more research conducted by Google and Ipsos in February 2015. They wanted to see how this enthusiasm for mobile video translated for brands. So, they surveyed U.S. consumers who watch video on various devices. And this year's research found that people who view videos on their smartphones are 1.4X as likely to watch ads as those who view videos on TVs or desktop computers.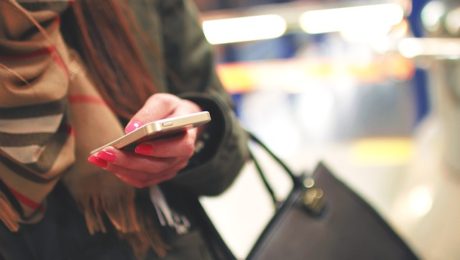 Personalized video ads are a fast-growing sales tool precisely because savvy marketers understand how effective it is in grabbing and holding the viewers' attention. The growth of the medium is especially pronounced in the mobile sector: With more than six billion mobile subscribers using over half of all total mobile data to view videos on the go, sales and marketing professionals are targeting this growing group of potential customers with special apps and geo-specific messaging to drive new revenue.
While the use of mobile video is rapidly ramping up, marketers should also realize that consumer preferences are changing thanks to the ubiquity of online shopping and the global spike in the use of apps: Consumers now expect personalized messaging & personalized video ads. Thanks to the use of Big Data and other technology-enabled marketing techniques, it is now the norm for retailers to offer personalized messaging that focuses on products and services the consumer has expressed an interest in through a prior transaction or previous product views.
Makers of video marketing messages can capitalize on these trends with an interactive video strategy that can turn a video marketing pitch into a two-way conversation on any platform, including mobile. With an interactive video approach, marketers can not only engage potential customers with highly compelling, visually appealing messages, they can generate valuable data from viewer feedback and actions, adapting the message to generate qualified leads.
To make a video marketing message truly interactive requires a willingness to think beyond the standard long-form video marketing pitch. Video is measurably more effective in capturing and holding viewer attention than text alone – 60% of executives surveyed by Forbes reported that they would watch a video before reading text. But it's important to remember that a standard pitch video is still a one-size-fits-all solution that lacks personalization.
The most effective approach is to break a longer message down into component parts and then offer prospective customers a menu of modules from which they can choose. This allows prospective customers to focus on the part of the company's value proposition that is most relevant to them. Each module should end with a call to action – an offer for more information and/or a way to reach out to a sales agent, which maximizes the interactive factor while driving new sales leads.
Another key benefit to this approach is its potential to generate analytics: By using a platform capable of capturing and reporting real-time data, the company can gain incredibly valuable insights into customer preferences. A platform that gathers metrics on all facets of the video interaction – customer views, subsequent clicks, etc. – gives the marketing and sales teams a way to tailor their approach based on what they've learned about that customer.
Organizations that use an interactive & personalized video ad strategy are well positioned to capitalize on the rise of mobile video viewing because of the nature of the short module approach: Potential customers who are viewing video on the go generally don't have time to watch a longer video. This natural advantage, combined with the conversational feel of the format and the possibility of generating powerful analytics, makes an interactive, personalized video strategy ideal for companies looking to generate qualified leads via personalized mobile video ads.
via Using Personalized Video to Deliver Your Mobile Marketing Message.