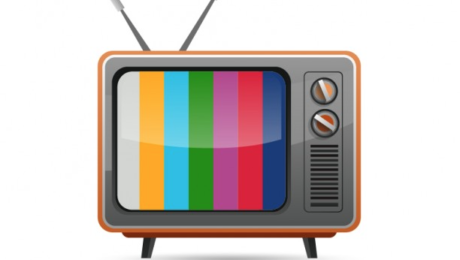 As online video gains viewers, cable TV's losses mount. While 60% of US internet users surveyed told AYTM Market Research that they still had a cable TV subscription in May 2013, another 23% said they had a subscription in the past, but not any longer.
Consumers' inclination to watch cable and network TV as it airs is declining fast, while consuming video on non-TV devices and watching over-the-top (OTT) content are increasingly becoming regular activities.
In a March 2013 survey, Leichtman Research Group found that 27% of US adults watched videos on non-TV devices every day and more than half of respondents did so on a weekly basis.
Online video and streaming is also bumping up the connected TV and OTT market. The Leichtman study found that in 2013, 44% of US households had at least one TV set connected to the internet, up from 38% in 2012. And as more TVs are connected digitally, online video viewing is rising quickly. This year, one-third of US adults surveyed reported watching OTT content daily (nearly double what it was 2 years ago) and 59% said they did so weekly.
YouTube and Netflix are big drivers of the movement to digital and OTT viewing. AYTM found that 29% of US internet users surveyed watched YouTube videos at least daily in May, and more than half of respondents did so more than once a week. Netflix has also seen a big bump in its subscriptions and use. In 2013, according to Leichtman, 22% of US consumers surveyed said they streamed Netflix weekly—more than five times as many as watched content via Netflix in 2010.
These trends are all pointing in the same direction: Traditional TV viewing is on the wane, and online video is rising fast. But this does not mean that TV's role in the media ecosystem is totally diminished. As TV manufacturers and networks offer more dynamic viewing options, the nature of how and what US consumers watch on TV will continue to change.
AYTM additionally found that that over half of cable TV viewers said they watched less than half of the channels available via their subscription, and an overwhelming 74% said they would prefer to choose individual channels rather than paying for a whole bundle. As cable and network TV providers strategize how to keep consumers tuned in, all options are on the table.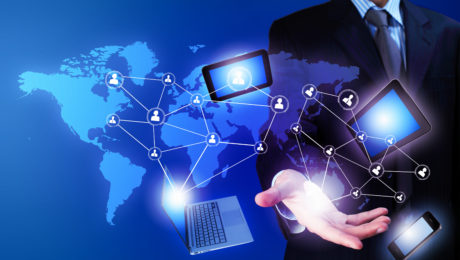 A few examples of Original Professional Online Video are media companies like Wall Street Journal's Live News), Funny or Die, Howcast, Netflix original series, or YouTube original channels (such as Buzzfeed or The Onion or Mental Floss). I would probably throw Cracked's videos in there too. Anything that is made specifically online and is not intended to go to TV.
So let's break the IAB report down:
19 percent of people 18 and older are watching.
OPOV is comparable to TV Online viewership at the "ever-viewed" and monthly levels. One-third of the people in the survey had ever seen OPOV or a TV show online. Thirty-eight percent had ever watched UGC (user-generated content). 1 in 9 saw an OPOV "yesterday," (coming out to 28 million adults) and 1 in 10 watch it at least once a week.
Word-of-mouth is the main way people end up finding these videos, topping social media, search, and "stumbling upon" them.
The people surveyed liked online video because of the flexibility to watch it anytime. Of course, this works for TV episodes online as well for the most part. Also, OPOV is as "wanted" as prime time TV.
via Original Professional Online Video: 45 Million Unique Viewers A Month.
Tuesday, 18 December 2012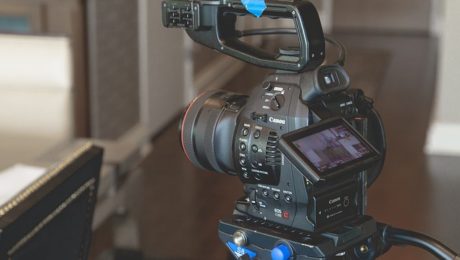 Video content uploaded to the internet is a powerful sales and marketing tool, and watching branded video online is now an incredibly common activity, according to the Social Video Report.
With branded online video become increasingly popular, it's important to get to grips with it and learn how to incorporate it into your overall business strategy. The capabilities of devices used to browse the web are constantly improving, meaning online activities that were previously time-consuming – such as streaming videos – are now easier to do than ever.
With that in mind, it's important to consider the different ways in which video can help boost the success of your business in the online world.
Using persuasive video

Creating entertaining and informative branded videos can have a strong impact on viewer engagement, meaning the people who watch them are far more likely to visit a brand's website or YouTube channel than those who don't.

The survey shows that 64% of viewers who like a brand's video will visit its website, and 63% will visit its YouTube channel, so if a video is put together well and appeals to those who watch it, it can be a great way to boost customer loyalty and a brand's reputation.

Web video influences purchasing

Making a sale is one of the most compelling reasons to dive into the world of online video, and it can certainly boost sales if utilized efficiently.

Almost everyone (96%) who chooses to watch a product demonstration video does so with the intention of buying the product afterwards, and 56% say they have actually purchased an item after watching such a video.

Brand Amplification

It's not only making direct sales that can benefit your business in the realm of video. Increasing brand awareness is another important way businesses can benefit from uploading videos to the web. Content created purely with the intention of being enjoyed (branded entertainment) is very likely to be shared across numerous platforms if it hits the spot with those who watch it.

Over half of viewers share videos, mostly through Facebook and Twitter, with others sending them via email and some linking to them on their blog. Finding the sweet spot that makes users want to share a video is a fantastic way to spread awareness of a brand, as word-of-mouth is one of the most trusted forms of marketing there is.

According to the survey results, the biggest motivation for sharing a video is that it's funny, with informative and useful videos coming a close second. Other reasons people share things include wanting to spread the message of something they believe in or because they feel it represents them as a person.

Branded Entertainment

Branded entertainment, such as viral videos are the best way to attract new people to your brand, due to their share-ability. By creating an entertaining video that doesn't overtly promote your products, people will be more inclined to share your video with their friends, thus drawing the attention of previously unreachable eyes. If you succeed in creating a video that is widely shared, you may see vast numbers of new customers coming your way – they may not purchase immediately, but they will at least now be aware of your brand.

Product Demonstration Videos

Product demonstrations, such as how-to videos and product reviews, are actively sought out by people already considering purchasing a particular item. Watching the video is their way of rationalizing the purchase or finding our more on the products suitability for them – or not.

Creating a likeable video is very important, as 69% of people that like a product review video go on to purchase the item afterwards. Likeable videos translate to viewers liking the brand and therefore wanting to purchase from it.

Instructional videos are one of the most popular types of video, with a third of internet users watching them weekly. Offering something of value, such as a how-to video or a product review, is one of the best ways to target consumers who are hard to reach if the content is directly related to their specific interests.

Where Should You Upload and Market Your Videos?

Web users don't tend to go to brands' own websites to view related videos, so it's important to make your video widely accessible via other avenues. YouTube is the most common place people watch videos, closely followed by Google and Facebook.

However; there are often advantages to uploading your videos to your own domain using your own hosting or a 3rd party hosting, but this depends on your video marketing strategy.

YouTube

By far the most common channel people use to view videos is YouTube. YouTube is an incredibly useful tool to assess how well your video is performing too, with in-built analytics functions and various user options such as liking and rating videos, and writing comments.

The primary motivation for subscribing to a channel on YouTube is for purchasing; people use YouTube to find out about new products as they come on the market, to watch product demos and for keeping up-to-date with the latest releases.
via The Power of Brand Related Video Online: Social Video Report Analysis