YouTube Ads | YouTube Video Advertising
What are YouTube video ads? Any video uploaded to the YouTube video platform can be an ad. Video advertisements appear before other videos on YouTube, beside playing videos and in search results.
What do YouTube ads cost?
You have complete control over your daily YouTube advertising budget, so you can spend what you want.
Plus, you only pay when someone watches or engages with your ad. If a viewer skips it before 30 seconds (or the end) you don't pay a cent.
The YouTube video platform has a variety of ad targeting options that help businesses reach the right audience. We target by age, gender, location, interests and much more.
YouTube ads also offer great Analytics that make it easy to see how your video advertising is performing. You can also make adjustments to your video ads at anytime, and run multiple video ads at once to see which one is best depending on your advertising objectives.
reach YOUR audience
put your business IN FRONT OF
 EXACTLY WHO YOU WANT
VIA YOUTUBE ADS & YOUTUBE VIDEO ADVERTISING

[number number="1.39B" description="Monthly Active YouTube Users"][number number="#1″ description="Canadians Are The Most Active Facebook Users In The World"][number number="19M" description="Canadians Use YouTube"][number number="#2″ description="YouTube Is The 2nd Most Visited Website In Canada"][number number="#1″ description="Facebook is Canada's Most Popular Social Networking Site"][number number="Top 1%" description="How Our Facebook Video Ads Rank In Canada"][number number="92%" description="Of Mobile Viewers Share Online Video Content"][number number="100%" description="Guaranteed Client Satisfaction"]
Why should your business get serious about YouTube Advertising? Because the majority of people in Canada watch YouTube Ads.
BizBOXTV puts your brand in front of your target demographic via the most powerful medium available today, video.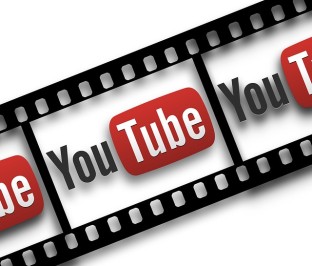 OUR YOUTUBE AD CLIENTS WIN BECAUSE WE'RE AT THE TOP OF OUR GAME.
Canada was one of the first countries to fall in love with YouTube, and now, more Canadians log into YouTube every day than anywhere else in the world.
YouTube averages one billion video views every day, with two-thirds watched mobile. Organic video views has been growing 50 per cent from May through July 2014.
YouTube marketing & Youtube video ads are an awesome way to get a message across and provides a more immersive experience vs status updates and photos. All of this should convince businesses and brands of all sizes that love the video aspect of television and the social aspect of Facebook… their money may be better spent on creating social video – and YouTube ads is an amazing place to start.
Curious about the benefits of Facebook Ads? Learn more.