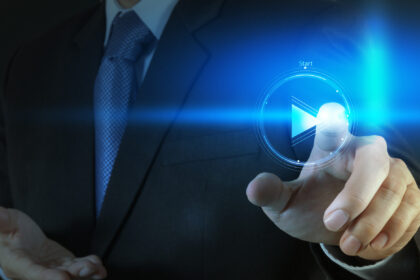 As digital media consumption continues to increase – whether it be online, mobile, tablet or smart TV – it's obvious brand marketers (and their ad dollars) are following suit.
A recent study by Nielsen shows that advertisers, big and small, are turning to the Internet to push their brands. Though many respondents said they still plan to use online advertising for direct response, more and more are spending money on digital brand advertising to promote their company, product or service.
But these digital branding dollars aren't coming at the expense of direct response. The funds are coming from offline or traditional ad budgets, with 48 per cent moving away from TV this year.
 According to the study, nearly three-quarters (70 per cent) of brand marketers plan to increase their use of social media in 2013, followed closely by mobile advertising (69 per cent) and video advertising (64 per cent).
Not surprisingly, the numbers are up from projections made in 2012, indicating a continued shift toward the medium where consumers are increasingly spending the large amounts of time. This trend also falls in line with recent research from Ooyala , which found 72 per cent of online video buyers increased their budgets for the medium over the last year, with 39 per cent drawing those budgets from TV.
So what's at the core of this shift? Metrics, which allow companies to develop meaningful analytics. When a business is able to track in real-time how many people viewed, engaged with and shared their content, whether it be a static or interactive ad or online video, there's no questioning the effect each advertising dollar has. There's also a certain level of satisfaction knowing exactly exactly who the ads are reaching and how consumers engaged with the content.
Brand advertising is at the core of business success, with the best companies building an emotional connection which encourages customer loyalty. Old Spice, RedBull and GoPro are great examples of brands leveraging the power and opportunity of this online world to amp their exposure.
Is your business plugged into this growing trend?
Special to The Globe and Mail
Lisa Ostrikoff is a TV journalist and anchor-turned-creator of BizBOXTV, a Canadian online video production, advertising and social media marketing agency. You can find her on Twitter and Facebook .