Social Media Video – Hot In 2016 🔥
Social Media Video = Social Media + Online Video Marketing & Advertising. It's popularity has been increasing incredible amounts over the past years on platforms way beyond the king of video, YouTube.
While YouTube probably pops into your mind when you think of online video, it's definitely not the only platform embracing the massive potential for digital video content. Facebook, Twitter & Instagram have all pushed into the online video world over the past year… all in the race to grab more advertiser dollars, given the immense power social video has.
Digital video ad spend is growing at a rapid pace. According to a report from eMarketer," 2015 State of Video," total ad spend allocated for digital & social media has nearly doubled in the past year. 68% of marketers also plan to
increase their digital & social media video budgets in 2016.
2015 really has been a landmark year for digital & social media video. It tied with social media use overall in 2014 when it comes to average time spent/day engaging with different digital activities. In 2015, digital video finally pulled ahead.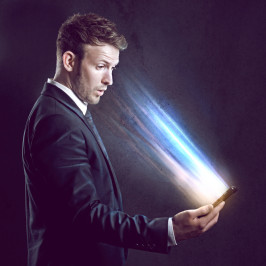 So, what kind of devices are we watching digital & social media video on? More and more, we are using our tablets and smartphones. Tablet use has had the greatest annual growth from 2011 to 2015 @ 120%. And we're not just watching on the go. We're also tuning into content on our connected TVs, otherwise known as smart TVs, with an increased usage rate of 23%. The content world has been pushing in a mobile-first direction, and social media video is no different.
2016 offers businesses and brands of all sizes an opportunity to experiment with social media video marketing & advertising that's custom-made for platforms like Facebook, YouTube, Instagram & Twitter vs trying to re-run TV spots on social platforms.
As the speed of digital marketing & advertising continues to pick up speed… it's better to start now vs being left behind.