The latest statistics about the growth and reach of online video offer convincing proof of its potential for marketing purposes. According to a recent infographic from HighQ.com, "2015: The year of video marketing," 78% of people say they watch online videos weekly, and 55% watch them daily. Of these video viewers, 65% watch more than three-quarters of a video once they've started.
Think online video is big now? Just wait. Experts predict that by 2018, nearly 80% of overall consumer Internet traffic will involve online video. Video already rules the mobile world: Half of mobile traffic is now made up of online video, and that percentage is sure to rise substantially as mobile becomes the predominant means of accessing the Internet.
Of course, video advertising for your dealership and the latest news clip, viral sensation, or funny cat video are very different things. Advertising videos may have at one time been novel enough that the average user would sit through just because they were still marveling at being able to access a more interactive, user choice–oriented viewing medium than television. But those days are gone, so effective video marketing in 2015 has to cater to current viewing habits, more discerning tastes, and as always, the public's collective short attention span.
Marketing basics still apply: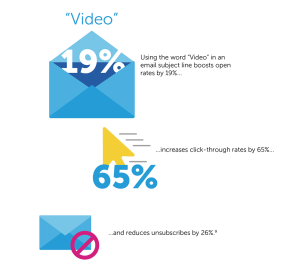 Ultimately, although online video is something the world seemingly can't get enough of, succeeding at video marketing isn't as simple as producing just any video, plopping it on your dealership's website or on YouTube, and then waiting for business to roll in. As with any type of advertising, the cream will always rise to the top in video marketing: The most creative, informative, compelling, and memorable videos are the ones that will get the results.
In other words, the traditional rules for marketing success still apply. For example, as Brett Stevenson points out in his From the Publisher column, you still have to remember the fundamental rule that you three seconds to grab the viewers' attention, or you will likely lose them entirely.
Some might think that this basic advertising rule can be bypassed in the online video context with pre-roll commercials—videos a viewer has to watch to get to their intended, non-advertisement video—but pre-rolls often can be clicked away from in five seconds. So it's best to always mind the fundamentals, regardless of the medium.
The versatility of video:
Part of the beauty of video marketing in the automotive world is that it can take many forms and serve a variety of uses besides traditional advertising. It is by no means just the Internet version of the tried-and-true dealership TV or radio ad. Much video marketing is essentially just that, but it has the advantage of being more portable than TV or even radio, especially now because of the enormous rise in mobile device use.
But videos can do so much more. They can be used to tell both existing and future customers who come to your website about your dealership's services, facilities, staff, special events, and more. And video can transform your vehicle detail pages from dry static photos and lists of features to interactive, compelling mini-movies that will make potential buyers want to hop into the car and go for a test drive.
via Dealer Marketing