Over the past few years, online video has become an increasingly vital part of the content marketing mix for a huge number of brands. A new study, based on survey results from 350 B2B marketing, agency and management professionals confirms that 73% of respondents believe that video positively impacts marketing results and ROI.
The Web Video Marketing Council, in conjunction with Reelseo, and Flimp Media, has released the '2015 B2B Video Content Marketing Survey Results' which reflects how many B2B brands and companies are using video as a medium for lead generation, and communication. The survey also takes a look at satisfaction levels with the ROI of video marketing, and the barriers to entry that are still considered to be a factor for many B2B video marketing teams.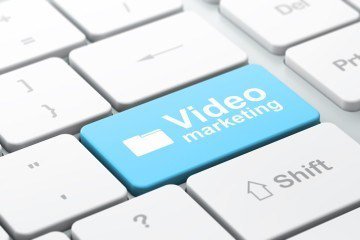 Respondents to the survey were either actively using video as part of their content marketing strategy, or had an opinion about using video to generate leads, and visibility.
One very interesting statistic from the study was the fact that 63% of brands and companies had been using video as part of their content marketing campaigns for the past 5 years, with 32% of respondents stating that they began using video only in the past 2 years.
What stands out to us, but is by no means a surprise, is that 96% of B2B companies are using video content in some way. The fact that 32% began using video in the last two years goes to show how powerful video is becoming, especially recently.
Furthermore, the top reasons companies are using video come as no shock either… brand awareness and engagement. 
via 73% Marketers Say Video Positively Impacts ROI