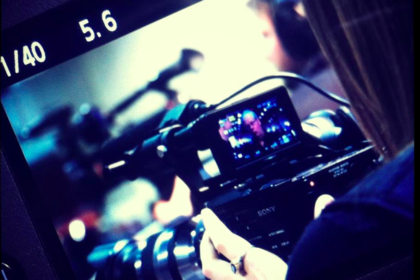 Online Video needs to be in your budget in 2015 & beyond. Here's why:
Digital has surpassed all forms of traditional advertising in Canada & Video Advertising has outpaced overall digital growth rates over the past five years.
Online Video needs to be in your 2015 budget!
Here's why:
Digital has now surpassed all forms of traditional advertising as far as where Canadian businesses are spending their money.
Video advertising has outpaced overall digital growth rates over the past five years, Last year saw online video spending jump 53%.
Here's what the head of ad performance at Google says: "The increased ad spend in online video demonstrates the market's voracious appetite for video as Canadians spend more time with online video." (Eric Morris, Head of Performance Advertising at Google)
Did you know that Canada has long lead the world in internet use, and now we've also doubled our time spent online? Truth.
Where are we spending most of it? Watching online video… a lot of it, on our mobile devices. "We're seeing extremely large growth," so says comScore's VP of sales, Bryan Segal.
More than 1 billion unique users visit YouTube every month, and Canada has one of the highest per-capita YouTube video consumption rates in the world.
More consumers and businesses are pressing play when it comes to video on Facebook now too. The social networking site now boasts around one billion video views every day.
So… Now you know where your potential customers are.
Glued to their devices, watching video… so it only makes sense you'd want to become part of what has become their natural behaviour.
If you're not convinced yet – consider some of the many proven benefits of using video:
– Video is great for SEO and is easily searchable – Video increases engagement
– Video entertains, educates and prompts viewers to take action
– Video is awesome at increasing brand awareness and recall… and most importantly: Video will help you sell more… which means you'll make more money.
One final stat for you that is pretty much a home run for video: "Consumers who view video are 174% more likely to buy" Wow right? (via RetailTouchpoints).
Video also offers measurable results… so there's no question where your ad dollars are going.
What more could a business owner concerned about ROI ask for?
There's no question… Canadian consumers have gone digital… and what better way to connect with them than where they are already immersed, via the most powerful medium available today – Video Marketing & Video Advertising.