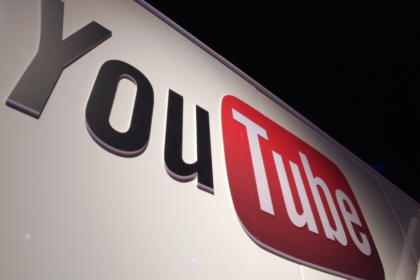 10 Years of YouTube. 10 Years of amazing ads.
Which are the best YouTube Ads?
YouTube Advertising has definitely come of age. In 2014, four of the top ten most-watched videos on YouTube were ads. As YouTube celebrates it's 10th birthday, YouTube wants you help pay homage to the greatest brand advertising moments from the past decade in it's #10YearsofYouTubeAds campaign.
Here are a few of our faves that are in the running for Best YouTube Ads of the past decade:
2010 – Old Spice  "The Man Your Man Could Smell Like"
2011 – Volkswagen "The Force"
2012 – Dollar Shave Club "Our Blades are F***ing Great"
YouTube has become such a valuable medium for advertisers both big and small, with many brands shifting big ad budgets to the Google owned video platform. It's no wonder – the numbers position YouTube as an obvious digital advertising powerhouse…
If there's any question your business should plug into YouTube Ads, feast on these YouTube Video  facts & stats:
– YouTube has more than 1 billion users
– More than a million advertisers are using Google ad platforms, the majority of which are small businesses
– Every day people watch hundreds of millions of hours on YouTube and generate billions of views
– The number of hours people are watching on YouTube each month is up 50% year over year
– 300 hours of video are uploaded to YouTube every minute
– YouTube is localized in 75 countries and available in 61 languages
– Half of YouTube views are on mobile devices
– Mobile revenue on YouTube is up over 100% year over year
Curious about launching your own YouTube Video Ads? BizBOXTV is making the YouTube Video Production, YouTube Marketing & Advertising process quick & easy!