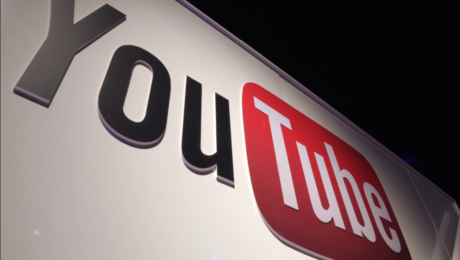 10 Years of YouTube. 10 Years of amazing ads.
Which are the best YouTube Ads?
YouTube Advertising has definitely come of age. In 2014, four of the top ten most-watched videos on YouTube were ads. As YouTube celebrates it's 10th birthday, YouTube wants you help pay homage to the greatest brand advertising moments from the past decade in it's #10YearsofYouTubeAds campaign.
Here are a few of our faves that are in the running for Best YouTube Ads of the past decade:
2010 – Old Spice  "The Man Your Man Could Smell Like"
2011 – Volkswagen "The Force"
2012 – Dollar Shave Club "Our Blades are F***ing Great"
YouTube has become such a valuable medium for advertisers both big and small, with many brands shifting big ad budgets to the Google owned video platform. It's no wonder – the numbers position YouTube as an obvious digital advertising powerhouse…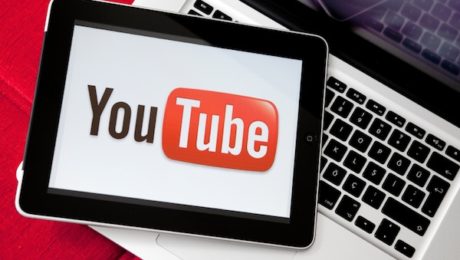 BizBOXTV is a YouTube Video Production Partner Serving clients in Calgary, Edmonton, Vancouver, Toronto + right across Canada!
What does this mean? It means we at BizBOXTV are provided with additional resources and opportunities to improve YouTube video production, YouTube Video Marketing & YouTube Video Advertising results for our clients. Having produced thousands of YouTube videos for local clients over the past eight years, we live and breath digital video storytelling. Whether or not you choose to place your videos on YouTube, using professional video ads as part of of your marketing and advertising strategy is proven… it works.
Local businesses and brands of all sizes are realizing the potential and reaping the benefits of what our clients call a fun, fascinating and amazing process! We like to use the word "easy"… and our long term clients have too. BizBOXTV's new and unique approach yields exceptional quality and results, with amazing long-term value and ROI. What more could a business wanting to maximize it's marketing and advertising budget ask for?
Bottom line – you have a business to run… and whether you have a message you want to share internally, or broadcast to the world… BizBOXTV is here to handle the details and get your brand on the fast track to success. Let us help you realize the potential that awaits.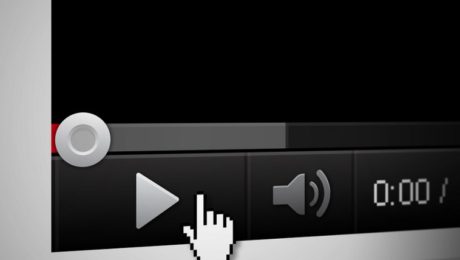 BizBOXTV – A Canadian YouTube Video Production Company — Serving: Calgary, Edmonton, Vancouver, Victoria, Toronto + more!
Get your YouTube Video Production, today!
Broadcast Your Brand™  Brand Journalism™
BizBOXTV's YouTube video ad clients & partners include major media networks, large corporations as well as small-medium businesses in all cities & industries across Canada and North America.
The BizBOXTV difference? We're not a traditional video production company with traditional approaches. We were founded in 2009, as this new digital & social world started making itself known, so our focus and expertise has been honed right here. Our background comes from working in news… most of our core team are Journalists, seasoned professionals who know the best way to tell stories in an engaging and entertaining way so a target audience will listen.
From single profile videos and team bios to sales videos and branded content creation, BizBOXTV has years of experience working with businesses just like yours, looking for a unique and powerful way to tell their stories, increase brand awareness and of course, sales. You are also looking for an incredible return on investment in this changing media landscape. This is why BizBOXTV was created. Professional YouTube video production & YouTube Video Advertising & YouTube Video Marketing does all that, and more.
As the entire media and advertising landscape experiences a massive shift, BizBOXTV is thrilled to be in a position to work with forward thinking companies driven to get and stay ahead of the curve via YouTube video. We have worked with hundreds of amazing YouTube video production clients in Calgary, Edmonton, Vancouver, Victoria, Toronto & in cities across Canada and North America over the past eight years. BizBOXTV is looking forward to growing and evolving with this ever-changing marketing and advertising landscape to be able to offer our clients the most innovative approaches to getting what they want, as well as getting the most value out of their marketing and advertising dollars.
BizBOXTV – Canadian YouTube Video Production, Video Marketing & Video Advertising – CANADA – Calgary, Edmonton, Toronto, Vancouver, Victoria, Nanaimo, Kelowna + MORE.
BizBOXTV: An Evolution in Media.
Do you have a Canadian YouTube Video production project you'd like to explore working with us on? Contact us today if you're ready to step it up and enter the exciting and results-driven world of BizBOXTV: YouTube video production for business.
Press 'play' on YouTube Video Ads for your business!
Alberta HQ 403.239.1382
British Columbia HQ 250-933-1380
National/International 1.877.839.1382