Saturday, 10 October 2015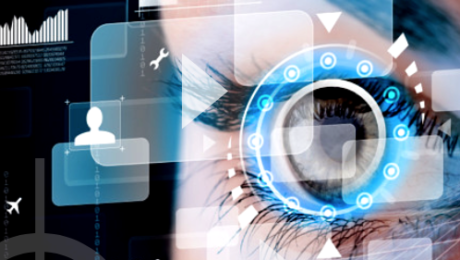 Over the past few years, online video has become an increasingly vital part of the content marketing mix for a huge number of brands. A new study, based on survey results from 350 B2B marketing, agency and management professionals confirms that 73% of respondents believe that video positively impacts marketing results and ROI.
The Web Video Marketing Council, in conjunction with Reelseo, and Flimp Media, has released the '2015 B2B Video Content Marketing Survey Results' which reflects how many B2B brands and companies are using video as a medium for lead generation, and communication. The survey also takes a look at satisfaction levels with the ROI of video marketing, and the barriers to entry that are still considered to be a factor for many B2B video marketing teams.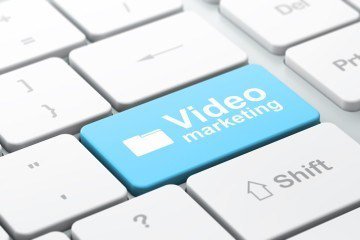 Respondents to the survey were either actively using video as part of their content marketing strategy, or had an opinion about using video to generate leads, and visibility.
One very interesting statistic from the study was the fact that 63% of brands and companies had been using video as part of their content marketing campaigns for the past 5 years, with 32% of respondents stating that they began using video only in the past 2 years.
What stands out to us, but is by no means a surprise, is that 96% of B2B companies are using video content in some way. The fact that 32% began using video in the last two years goes to show how powerful video is becoming, especially recently.
Furthermore, the top reasons companies are using video come as no shock either… brand awareness and engagement. 
via 73% Marketers Say Video Positively Impacts ROI
Thursday, 10 September 2015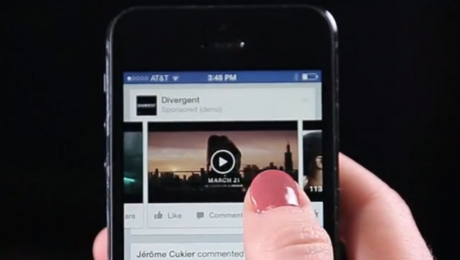 Back in 2011, only 6% of YouTube views came from mobile devices. But, things have changed dramatically since then. YouTube views coming from mobile devices jumped to 25% in 2012, rose to 40% in 2013, and increased to 50% in 2014. Today, more than half of YouTube views and 65% of Facebook video views occur on mobile devices.
So, where and when can you reach Millennials? Well, as we learned a couple of weeks ago, you should probably try to be in the right place at the right during one of the micro-moments when they check their smartphones 150 times a day. Yep, whether you start with mobile or your start with Millennials, you end up in the same place.
In October 2014, Google and Ipsos asked 1,519 smartphone owners aged 18- to 34-years-old to keep detailed accounts of all of their online and offline video activity over 24 hours. Respondents had to access video via an app, so the study was limited to Millennials who owned a smartphone in 2014, But that still covered 81% of individuals age 18 to 34. The research found that smartphones were the top device to reach 98% of those Millennials, higher than tablets or desktops. The research also revealed that watching video on a smartphones was less distracting and disruptive for respondents, compared to watching video on a TV. Watching videos was the sole activity for 53% of the mobile video sessions.
Now, home wasn't the only place Millennials were watching mobile video last year. 34% of mobile video minutes were watched while people were out and about. People watching digital video outside the home were also 1.8x more likely than average to be meaningfully engaged because they were likely to be watching video for active purposes, such as looking for information or exploring a passion. While marketers traditionally sought Baby Boomers' attention in their living rooms, sitting in front of a television, mobile video consumption by Millennials has changed that dramatically.
Since the research was conducted a year ago, YouTube reports that users are spending more time per session watching videos. On mobile, the average viewing session is now more than 40 minutes, up more than 50% year-over-year. The number of hours people spent watching videos on mobile is up 100% year-over-year. And YouTube's mobile revenue from advertising is up 2x year-over-year.
So, why did advertisers finally jump on YouTube's bandwagon? Well, they were probably jumping on the mobile video bandwagon – and YouTube as well as Facebook have both benefited from this trend in the digital video marketing business. Advertisers realize that Millennials are twice as likely to be focused on the content while watching a mobile video as they are while viewing it via a television screen. Mobile truly is the first screen when it comes to this demographic.
This was validated by more research conducted by Google and Ipsos in February 2015. They wanted to see how this enthusiasm for mobile video translated for brands. So, they surveyed U.S. consumers who watch video on various devices. And this year's research found that people who view videos on their smartphones are 1.4X as likely to watch ads as those who view videos on TVs or desktop computers.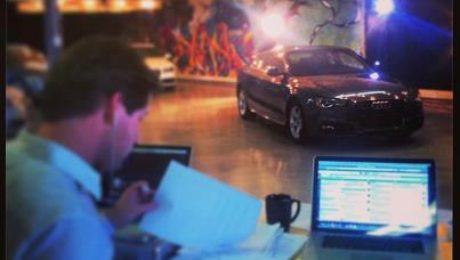 A new study based on feedback from marketers, confirms that video has been found to convert better than other forms of digital content, with 71% saying online video performs better for them than text and images.
86% of those surveyed in the report from Vidyard and Ascend2, "Video Content Marketing: Identifying Metrics and Measuring Impact" also confirmed that they were seeing very positive engagement rates from using video, while 69% of respondents indicated that video had been a good vehicle for lead generation.
95% of respondents to the survey confirmed that video was an important and valuable form of marketing content. The overwelming majority indicated that video was far more important now than it had ever been, with another 32% acknowledging it was somewhat more important. None of those polled (from a pool that were using video as part of their marketing campaigns) said that video wasn't important to them.
How well does video perform compared to other types of content at generating conversions (sales, downloads etc) for organizations? 71% confirmed that video was better at driving conversions than other type of content, with a further 27% indicating that it held its own. Only 2% of those polled said that video wasn't performing as well as it should for them.
Brands and companies that are using a combination of self-hosting, and exposure on other websites, like YouTube, are seeing the greatest Return on Investment (ROI) for their video marketing efforts. Only 11% were choosing to host videos exclusively on their own properties, while 43% were exclusively posting content to external platforms like YouTube and Vimeo.
In terms of ROI, publication to a brand-owned property, plus an external portal such as YouTube, provided the best investment return, particularly if there were 51+ videos being created per year.