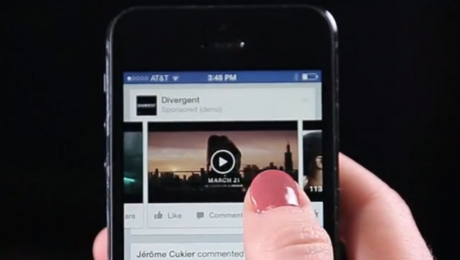 Facebook reached a new high last month with almost 558 million video views, according to comScore's February 2013 US Online Video Rankings.
For the month, Facebook was second with 61.2 million unique video viewers — well behind Google/YouTube's 150.6 million uniques. Facebook's 558 million video views was third overall, way behind Google/YouTube's 11.3 billion and AOL with 570 million video views. Facebook is near the bottom when it comes to engagement, with an average of 19.9 minutes per viewer (MPV) during February. The only Top 10 video site with lower engagement is Amazon at 12.6 MPV.
Facebook video production views wasn't the only online video record last month. ComScore says Google/YouTube set a new high with more than 2.2 billion video ads delivered in February — almost a quarter of the overall 9.9 billion video ads that were shown during the month.
via Facebook's 558 Million Video Views In February Is Its All-Time High [comScore].
Are you looking for a company to create your business/brand's Facebook Video Production?
BizBOXTV
A Facebook Video Production Company – Serving: Calgary, Edmonton, Toronto + more!
Broadcast Your Brand™   Brand Journalism™