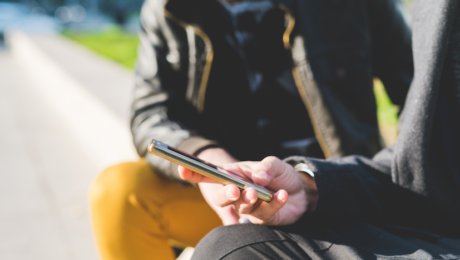 When it comes to social media marketing, there are many factors that contribute to success, including quality content, algorithms, engagement, and peak posting times. When playing the social media marketing game, the best strategy for success is knowing where your target audience resides on the social playing field and catering heavily and consistently to those platforms. Each generation leans toward varying social media platforms for a number of different reasons. Learn which social media channels cater to your target audience (and why) to devise a stronger strategy for turning likes and follows into conversions and sales.
Baby Boomers  (Born 1946 to 1964) 
Baby Boomers favor Facebook over other social media platforms. A Pew survey found that about two-thirds of 50- to 64-year-olds (68%) and almost half (46%) of those aged 65 or older are the most active on Facebook. The older generation prefers sharing and reading articles and other forms of text-based content, which is why Facebook is so attractive to them. They are invested in traditional media, so marketing through concise messaging and informative content is appealing to them.
The boomer's second pick for a social media platform is Pinterest. Pinterest is appealing to the older population due to strong home ownership and spending power stats within the generation. Pinterest has shareable text-form content full of DIY home improvement projects that appeal to the 'do-it-yourself' generation.
Generation X (Born 1965 to 1980)
Generation X witnessed the invention of the internet and bridged the gap between traditional and digital media. They seek out content in both video and text form due to their appreciation of both established and new media, making Facebook, YouTube and Twitter their preferred social media platform choices.
Facebook covers traditional media content streams that Generation X loves to consume. YouTube delivers digital-forward media through soundbites and informative video, and Twitter combines the two.
Millennials/ Generation Y (Born 1981 to 1996) 
Millennials were born into the cusp of the digital age. Due to the rapid proliferation of digital media outlets during this generation's lifetime, their preferred channels are all over the map.
 Millennials share a love of tech and being the first "digitally native" generation. Because of this,  Millennials are most active on Facebook, Instagram, and YouTube. The customer journey of a millennial is driven by online reviews and word of mouth recommendations. Facebook, Instagram, and YouTube cater to this demographic through strategic advertising and the use of loyalty driven influencers to reach their target audiences.
Millennials are also the most prominent generation on LinkedIn. LinkedIn is the most sought after B2B social media marketing channel to distribute content. It is used by 60% of people ages 25-34.
Generation Z (Born 1996 to 2012) 
Gen Z was born well into the digital age. These kids grew up playing with their parent's iPhones. This generation prefers visuals and short, motion-based content. Gen Z prefers Instagram, TokTok, Snapchat, and YouTube. Gen Z is drawn to the hyper-personalization brought by these platforms.
Gen Z tends to want to consume as much content as possible in the shortest amount of time. Gen Z also favors video that supports social causes and will make purchasing decisions based on the impact that a product or brand will have on a cause they support.
Understanding your audience is critical to success on social media. Trying to advertise equally across all social media platforms will cause average or below-average conversion rates. Generations consume content and respond to marketing tactics differently on each platform. Play into where your audience is active, and how they respond to content, adjusting your marketing initiatives accordingly to drive higher quality conversions.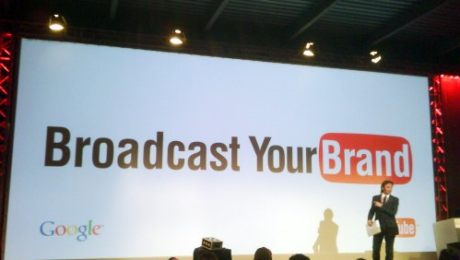 YouTube has added a short-form video ad option to its lineup. Called Bumper ads, the six-second videos are available through AdWords and sold on a CPM basis.
Google is presenting Bumper ads as an add-on to traditional TrueView or Google Preferred campaigns. The short snippets are meant to complement the broader messaging and help extend the reach of a campaign.
Atlantic Records was among the pilot testers that combined Bumper ads with a TrueView campaign to promote an album launch. The company used Bumper ads to spotlight individual guest performers featured on the album, while the longer TrueView ads featured more about the album and the band. "When used in conjunction, TrueView plus Bumpers really work more effectively than either format on its own," Fiona Byers, senior marketing manager of Atlantic Records/Warner Music Group told Google.
Audi tested Bumpers as a way to serialize its TrueView video ads, cutting up the longer format into six-second snippets.
The short ads will appear before videos and won't be skippable.
Google says Bumper ads will be available in May for advertisers with access to account managers.
via MarketingLand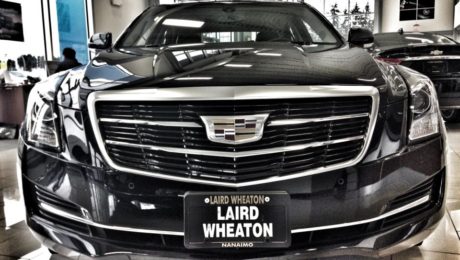 The average car shopper today makes just two dealership visits in the search for the perfect vehicle. That's because today car shoppers turn to mobile to research models, find deals, and get real-time advice.
A new Google report titled '5 Auto Shopping Moments Every Brand Must Own' highlights just how important online video (& YouTube specifically) is when it comes to a car buyers sales journey. One key takeaway stat: 69% of people who used YouTube while in the process of buying a car were greatly influenced by YouTube video more than TV, newspapers, or magazines.

In the moments before they take a single step onto the polished floors of your showroom, car shoppers are making decisions and forming opinions by doing their own research online. It's essential that you be there and be useful in these moments, if you want to be one of the two visits to dealerships they make when ready to buy. Here are the five digital moments that matter most:

No matter the source, data shows these early research moments are increasingly influenced by video. In fact, of people who used YouTube while buying a car, 69% were influenced by it — more than TV, newspapers or magazines. We've seen a huge increase in searches for car reviews on YouTube — everything from in-depth expert reviews from YouTube creators to more traditional industry reviewers that compare two models head-to-head in the same video. Auto review videos on YouTube have been watched more than 3M hours in the first 9 months of 2015, of which more than 1.2M were on mobile, more than 2X as many as last year.
Three of the top types of video content auto shoppers search for: vehicle test drives, highlights of features and options, and walkthroughs of the interior or exterior of the vehicle. Time spent watching these kinds of auto videos is up nearly 2X in the past year alone.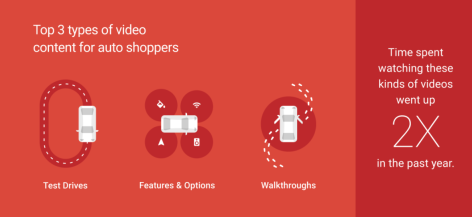 Seasonality also plays an important role. Every February, for instance, we see a spike in search interest for cars "for sale under [given amount]," possibly due to people anticipating a big tax return. Summer is another important seasonal moment. When the temperatures rise, so does interest in car shopping. Search interest for "lease deals" peaked this summer, up 20% compared to last year.
Master These Digital Moments Changing the Auto Industry
This is a time of increasing opportunity to connect with automotive shoppers. They're researching more and adding more and more vehicles to their consideration lists. The first brand searched is the same brand purchased only 22% of the time. But, more often than not, your chance to win over a shopper isn't just happening in person, it's happening online — often on a smartphone, and very often with online video.
Here are three things to keep in mind to make sure it's your brand and dealership they choose when they're ready to buy:
Being There in Micro-Moments, Especially on Mobile
BE THERE: With the majority of the car shopping process moving online, it's crucial that you be there when and where people are looking. Try going through each of the above steps yourself, as though you were in the market for a new car. Are you there at each step? Increasingly, that means being there when people are on the go. One in four car purchasers turn to mobile EVERY DAY to research vehicles.
BE USEFUL: Beyond being there, consider how you can best meet people's needs at each step. If you work at a dealership, help make it easy for customers to do the things they do most, like value their trade-in, search for prices and inventory, or find your store. If you're a manufacturer, help when people are looking for videos and images of your cars, exploring configurations and building their own, or comparing your brand to competitive vehicles. And don't forget to make it all as easy on mobile as it is on desktop.
BE QUICK: Mobile phones have made us all impatient. We expect to find anything we need at the tips of our fingers. As a result, marketing cars is a bit like playing Jeopardy. It's not just about who has the right answer. It's also about who answers it the quickest. And the stakes for getting it wrong are high. If you aren't there with the right answer, the moment shoppers are looking, chances are someone else will be.
You can access the full Google Report  here.