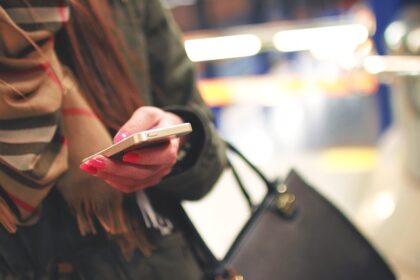 Personalized video ads are a fast-growing sales tool precisely because savvy marketers understand how effective it is in grabbing and holding the viewers' attention. The growth of the medium is especially pronounced in the mobile sector: With more than six billion mobile subscribers using over half of all total mobile data to view videos on the go, sales and marketing professionals are targeting this growing group of potential customers with special apps and geo-specific messaging to drive new revenue.
While the use of mobile video is rapidly ramping up, marketers should also realize that consumer preferences are changing thanks to the ubiquity of online shopping and the global spike in the use of apps: Consumers now expect personalized messaging & personalized video ads. Thanks to the use of Big Data and other technology-enabled marketing techniques, it is now the norm for retailers to offer personalized messaging that focuses on products and services the consumer has expressed an interest in through a prior transaction or previous product views.
Makers of video marketing messages can capitalize on these trends with an interactive video strategy that can turn a video marketing pitch into a two-way conversation on any platform, including mobile. With an interactive video approach, marketers can not only engage potential customers with highly compelling, visually appealing messages, they can generate valuable data from viewer feedback and actions, adapting the message to generate qualified leads.
To make a video marketing message truly interactive requires a willingness to think beyond the standard long-form video marketing pitch. Video is measurably more effective in capturing and holding viewer attention than text alone – 60% of executives surveyed by Forbes reported that they would watch a video before reading text. But it's important to remember that a standard pitch video is still a one-size-fits-all solution that lacks personalization.
The most effective approach is to break a longer message down into component parts and then offer prospective customers a menu of modules from which they can choose. This allows prospective customers to focus on the part of the company's value proposition that is most relevant to them. Each module should end with a call to action – an offer for more information and/or a way to reach out to a sales agent, which maximizes the interactive factor while driving new sales leads.
Another key benefit to this approach is its potential to generate analytics: By using a platform capable of capturing and reporting real-time data, the company can gain incredibly valuable insights into customer preferences. A platform that gathers metrics on all facets of the video interaction – customer views, subsequent clicks, etc. – gives the marketing and sales teams a way to tailor their approach based on what they've learned about that customer.
Organizations that use an interactive & personalized video ad strategy are well positioned to capitalize on the rise of mobile video viewing because of the nature of the short module approach: Potential customers who are viewing video on the go generally don't have time to watch a longer video. This natural advantage, combined with the conversational feel of the format and the possibility of generating powerful analytics, makes an interactive, personalized video strategy ideal for companies looking to generate qualified leads via personalized mobile video ads.
via Using Personalized Video to Deliver Your Mobile Marketing Message.