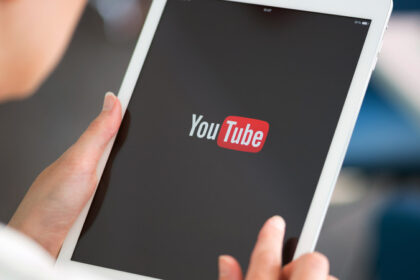 With a nearly 55% surge in spending, Web video is the fastest-growing online advertising format in 2012. So how can small businesses effectively use Web videos to market their products and services?

Search, banners and video advertising will account for 80% of all ad spending through 2016, says eMarketer Inc. Web video spending will nearly double from 7.9% in 2012 to 15% in 2016, the group said.

Like TV commercials, Web videos offer companies the potential to reach a widespread consumer base — but for a fraction of the cost. Online video ad views reached nearly 11 billion in October, said comScore. But while TV ads can be expensive, almost any small business can use Web videos to market its products or services.

Show It Off

The trick to producing engaging Web videos is to be creative, experts say. Video product demonstrations are one way to show off the unique features of a product, just as a salesperson might do in a brick-and-mortar store.

One of the most popular video product demos is Blendtec's Will It Blend? series. The videos demonstrate the product's effectiveness with attempts to blend products like golf balls, a Rubik's cube and a tiki torch. The series' quirky appeal resulted in millions of hits — the golf-ball video has generated more than 7 million views so far.

Web videos can also be used to demonstrate how to assemble or replace parts on a product, which can increase customer satisfaction and reduce a company's spending on customer service.

For products or services that aren't easy to demo, another effective use of Web videos is to create a tutorial on any topic interesting to customers. A company that sells kitchen gadgets can create cooking videos; an accounting firm can create expert tutorials on tax topics; a real estate broker can show how to stage a home for an open house. In April YouTube announced its "how to" channel was its third most popular section, after music and entertainment.

Getting It Done

YouTube parent Google introduced resources this year to help small businesses create and promote Web videos. Just as with Google's search advertising, Google AdWords for video lets small businesses pay only when users watch their videos. Companies can promote their videos by keywords to appear in YouTube search results, or display their video ads on pages with interesting content, said Baljeet Singh, YouTube group product manager.

YouTube also offers free analytical tools that enable small businesses to find out how viewers are engaging with their brands. Businesses can track how many viewers watched an entire video, or even if they visited the company's website afterward. A host of other video sharing platforms, such as Vimeo and Viddler, can similarly help businesses connect to customers.

For small businesses on a tight budget, another option is to ask customers to send in their own videos. Companies can leverage customers' creativity to reduce video production costs – and build a library of user testimonials at the same time.

You don't need a Super Bowl ad (or a Super Bowl-sized budget) these days to draw interest from all over the country or world. For small businesses using Web videos, an investment in creativity can reap big marketing rewards.