Calgary Video Production Company Launches – With Digital Focus – BizBOXTV
Calgary Video Production Company, BizBOXTV Launches – With Digital Focus
FOR IMMEDIATE RELEASE: March 2009
There's a new Calgary Video Production company in town, unlike any traditional Calgary video production company.
BizBOXTV has been launched to serve the growing needs of businesses and corporations when it comes to online video in this quickly evolving digital age.
BizBOXTV CEO, Lisa Ostrikoff says the company will lead the way to meet the needs of local businesses in what she sees as a quickly growing trend over the next few years.
Ostrikoff, and a skilled team of Journalists/Camera Operators, Editors and Marketers will approach their video productions with a focus on 'storytelling' and 'brand journalism' – which, as any marketer knows, is the best way to get a message across.
"We are thrilled to have launched in a city as dynamic and exciting as Calgary, Alberta. What I learned during my final months working at a major news network, is that so many local businesses have truly amazing stories – BizBOXTV is going to allow more of them to have their stories told, and seen by a local, provincial and worldwide audience. The digital age is upon us, and any business who wants to stay ahead of the curve will pay attention to where consumer's eyeballs are. We put businesses in front of potential customers searching for what they offer. There is unprecedented opportunity for businesses today, online. While we know we will serve other Canadian cities in the future, right now Calgary is home and is where we will focus our initial efforts."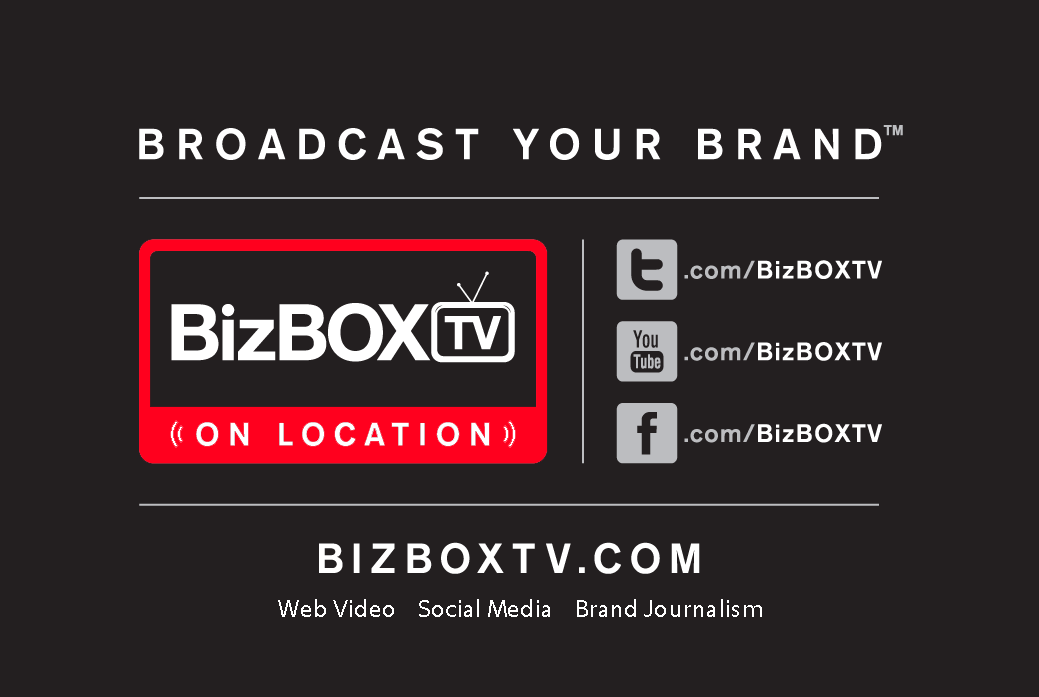 BizBOXTV offers the following Digital Video Production Services:
– Business / Corporate Profile Videos
– Testimonial Videos
– Brand Journalism Stories
– Event Coverage
+ more!
BizBOXTV works directly with businesses looking for online video, and also has a video resale program for complementary companies looking to add an additional service/product to their offerings.
BizBOXTV is also growing it's online Social Media Networks, and uploads it's client's videos to YouTube for additional exposure and SEO benefits.
video@bizboxtv.com
403.239.1382