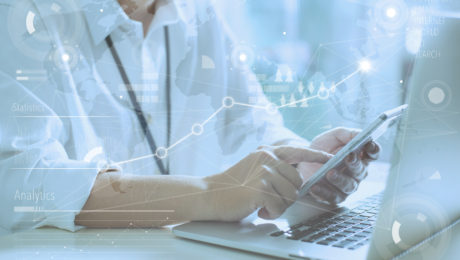 Feeling fearful about marketing right now — the risk of being perceived as tone deaf or insincere and faced with infinite uncertainties – is a completely justifiable sentiment.
However, there is risk associated with allowing marketing to go completely dark. While we are in no position to pretend that it is "business as usual" right now, we are creative problem solvers. We've seen tough times before. And, unfortunately, we are bound to see them again.
First and foremost, you must kind to yourself and empathetic to others and you need to keep your priorities firmly in their place. However, you can extend these values to the work you do during this challenging time. It will help you weather this pandemic crisis and position you and the brands and businesses you represent, to rebound with responsiveness, agility, and strength.
The good news is that audiences are highly engaged with the media right now. The impact of Covid-19 on media consumption has been profound. We need only look at our own behavior to get a sense of it.
In terms of messaging to the right-now consumer, the key is that we are all in this together. Consumers, faced with their own job uncertainty, for example, are keen to do business with companies caring for their own employees.
Educational and informative messages are also both useful and engaging. These are particularly well suited to placement alongside news content, which is racking up attention (and which, according to the Association of National Advertiers, offersa highly suitable setting for most advertising). But, like the other content people are drawn to now, lighthearted and uplifting messages will also resonate. As ever, carefully consider the customer, your messaging, and the context of your placement.
That said, none of us plan to be in business for the short term. Thus, beyond consumers' immediate needs, we need to think about our goal to develop long-lasting customer relationships. It is impressive to see everyone from family restaurants to car companies innovate with contactless buying experiences. Innovation, pivots, and helping customers cope with the challenges they currently face will create meaningful impressions.