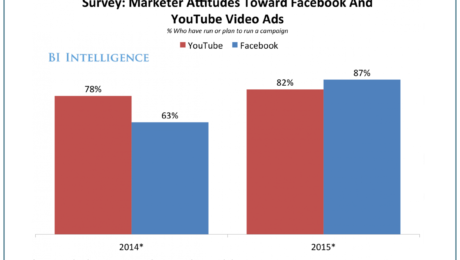 Videos on Facebook now get 4 billion daily views, almost four times the figure from a year ago, according to Fortune. And it's working for online publishers too: Buzzfeed had 500 million video views on Facebook in April, while Mic saw 33 million views from 8 videos in just two months.
That kind of reach will increase Facebook video's appeal to marketers. A recent survey by marketing firm Mixpo, charted for us by BI Intelligence, indicates Facebook is quickly becoming the choice of platform for video marketers. Of the 125 US marketing and media executives surveyed, 87% said they plan to run an ad campaign on Facebook's video platform this year. That's 24 percentage points up from the people who said they ran a video ad campaign on Facebook last year. Facebook's video platform is also more popular than YouTube video now, according to the survey.
Since the survey only asked 125 people, the results should be taken with a grain of salt. And YouTube still owns a wider video creator base, a stronger copyright policy, and a more established revenue-sharing model than Facebook, BI Intelligence says. But it's also proof that advertisers will only continue to spend more on social video, with Facebook video being a major recipient of their spending.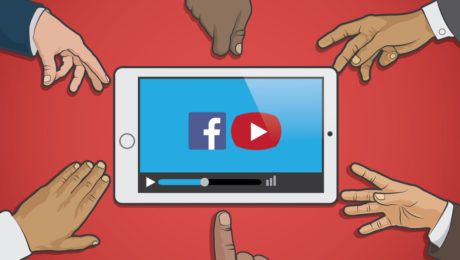 Odds are that you don't need stats to prove video is exploding on Facebook, however. Just scroll through your own News Feed. Video is everywhere.
The amount of video posted from people and brands to Facebook's News Feed increased 260% year-over-year, Facebook recently reported.
With the proliferation of video on Facebook, it's becoming increasingly important for businesses to incorporate it into their marketing strategies. 
Facebook Media reported that more than half of all daily Facebook visitors in the U.S. watch at least one video a day. In fact, the number of video posts per person increased 94% in the U.S. over the past year. Further, 76% of Facebook users say they use the social network to discover videos.
Consumers want video, and Facebook has become the platform of choice for watching and, more importantly, sharing.
Brands are now posting to Facebook directly, rather than sharing YouTube videos on Facebook.
According to Socialbakers, brands posted more videos to Facebook than they did on YouTube last December.
Businesses don't need gigantic advertising budgets to get videos in front of the right audience either. Facebook makes it easy for businesses to target nearby and relevant customers (so you aren't paying to promote your videos to people that wouldn't use your product) and track viewership as a tool for increased ROI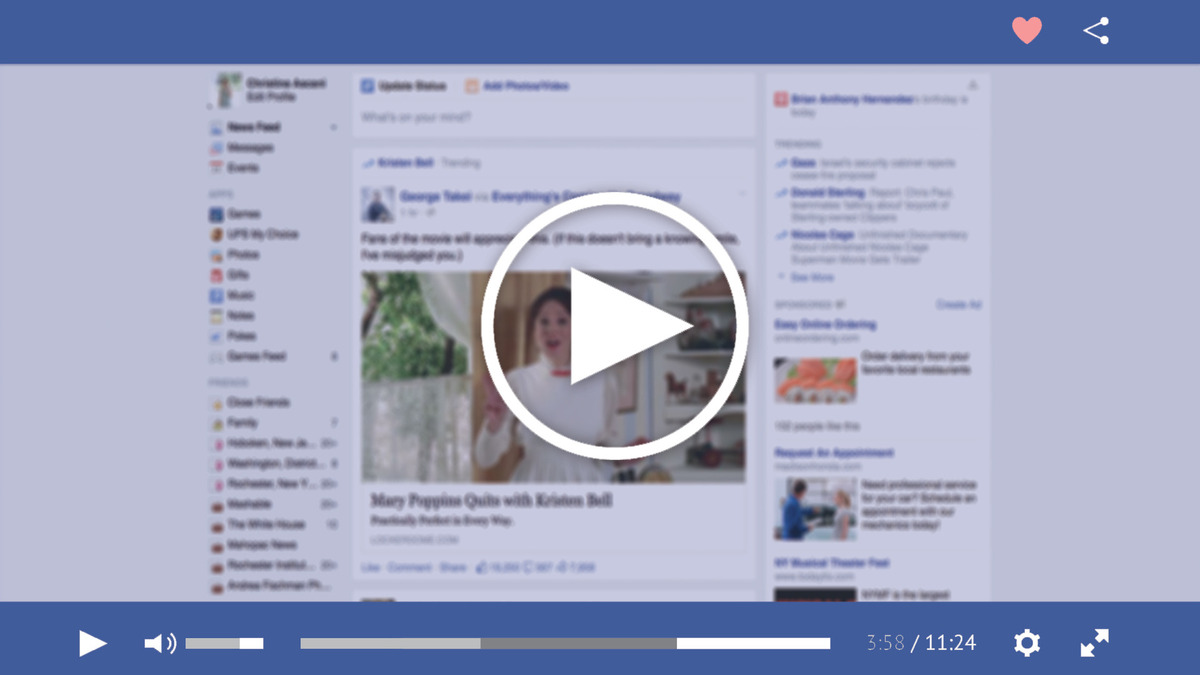 via mashable.com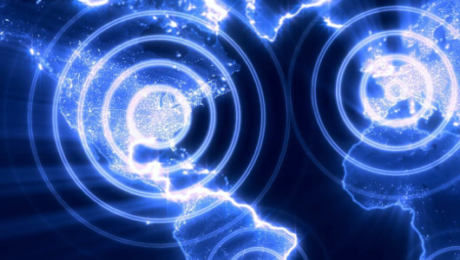 Facebook users are impacted by video ads even before viewing them for a full second, according to a Nielsen study commissioned by the social network's marketing science team.
Facebook explained the motivation behind the study in a Facebook for Business post:
Online channels like News Feed changed how people consume content, giving them the power to decide what content (including ads) warrants their attention. If they don't like what they see, they scroll past it. And even if they do stop long enough to see a video ad, people respond differently to videos. Some people see the video but don't stick around to watch it. Others watch part of the video and move on. So how do you quantify the total value of a video ad online, where reach and views are often different?
Results show that from the moment a video ad was viewed (even before one second), lift happened across ad recall, brand awareness and purchase consideration. This means that even people who never watched the video but did see the impression were still impacted by the ad. And, as expected, lift increased the longer people watch the ad.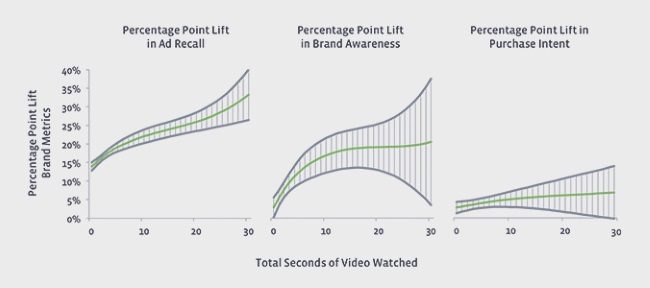 The data shows that people who watched under three seconds of the video ad created up to 47 percent of the total campaign value, and people who watched for fewer than 10 seconds created up to 74 percent, depending on the metric. That means that while lift continued to increase the longer people watched, people didn't have to watch a whole video to be affected by the ad. Even video views under 10 seconds effectively build awareness and drive purchase intent.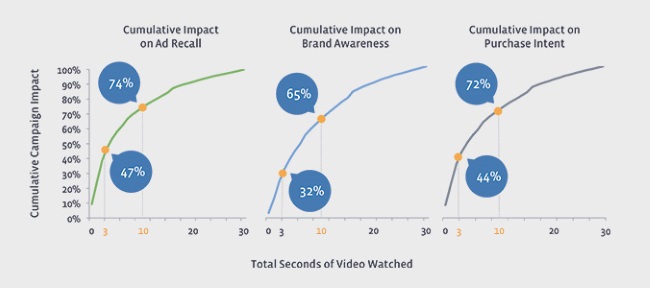 Finally, Facebook provided the following takeaways for marketers:
As people consume digital content differently, it's clear that video view counts alone don't tell advertisers enough about the value driven from digital video ads. Marketers should experiment with shorter ad creative to drive value for their brand, keeping in mind that value increases the longer people watch. And as always, advertisers should continue optimizing ads for campaign goals, but going forward, they also need to look deeper than view counts to measure total campaign value.
Every part of a video view — from the initial impression to a complete video view and everything in between — drives value.
Understanding this helps advertisers build content and evaluate success.