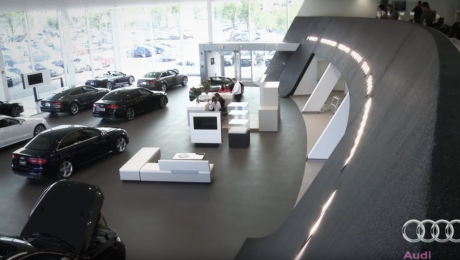 Marketers use content to carve out their own corners in niche industries. While the automaker landscape seems vast and full of opportunity, a lot of today's biggest players are stuck in first gear with their marketing campaigns. Brafton has reported that as of November 2012 Volkswagen accounted for approximately 25 percent of all promotional video marketing content within the auto sector.
While video marketing has seen widespread adoption, with 70 percent of B2Bs and B2Cs already using visual media to promote products and services, car manufacturers and dealers invest in other internet marketing tactics instead. Dataium conducted a survey of U.S. auto dealerships for Cars.com and found that 55 percent of digital marketing spend goes toward paid search marketing. To get the interest of prospects, ​marketers​ invest heavily in pay per click (PPC), display advertising and SEO content – but is this money well spent?
A new report from eMarketer, "Automotive Search Trends: Industry Preps for Dramatic Shift in 2013," noted that paid and organic search drives leads and sells vehicles, but new tactics are entering the mix more frequently than ever before. Google found that less than one-quarter of new-car shoppers buy the brand they first discover in search, so automakers must build supportive video marketing content strategies to reach prospects throughout the sales cycle.
Local search and higher-quality websites have changed the U.S. deal landscape, forcing companies to create sophisticated campaigns. While search engine marketing remains a top priority for automakers, eMarketer reports that industry insiders see video content, social media marketing and mobile technology adding to the complexity of selling vehicles online. Fifty-eight percent of new-car buyers visit dealerships after watching video content, according to the NADA. Dealerships – both large and small – can develop their own content marketing campaigns to facilitate smarter product research online, and drive interested prospects into flagship or local establishments. Web content can help identify leads with the most interest in converting and leaving a site with new vehicles.
via Auto marketing changes lanes: More video & social content for lead gen
Saturday, 26 January 2013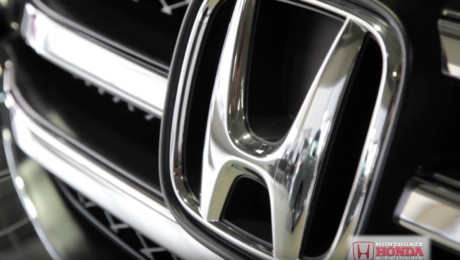 Social media and online video will affect auto search strategy, digital marketing.
For automakers, paid and organic search drive leads, promote dealership foot traffic and ultimately sell vehicles, according to a new eMarketer report, "Automotive Search Trends: Industry Preps for Dramatic Shifts in 2013." These tactics are provable and consistent. But new digital tactics are becoming more important to the auto industry, as digital marketing matures. To best capture the auto market, original equipment manufacturers OEMs and dealers in the US built a sophisticated search marketing system to help fine-tune tactics and measure success across the auto industry.
Why is search so influential? Users flock to search engines to organize the large amount of information most buyers need to make a purchase decision. US search users are especially attractive for brands because they tend to search most when they are in the market to buy. And during this time, they might reconsider make and model. Only 20% of new-car shoppers in the US buy the brand they first searched for, according to Google data. In the past, OEM brand sites—often developed with major digital agencies, strong media support, and cutting edge SEM and search engine optimization SEO—attracted more attention in search results than dealerships.
These days, however, the tables have turned. Sophistication of US dealer sites, in conjunction with the search result benefits of being a local business, has pushed dealership sites into direct competition for influence over US car shoppers.According to an August 2012 survey conducted by Google, Compete, TNS Global and R.L. Polk & Co., 74% of US new-vehicle buyers surveyed used dealership websites, via desktop, mobile phone or tablet, during the buying process. Despite the love affair with lower-funnel lead generation, US auto industry players admit search in the auto segment will change rapidly in 2013, with video search, social media, reviews and mobile developments adding to the complexity of a search campaign.And while dealerships in the US appear to be wrangling control of search thanks to US consumer demand and preference, leadership on emerging trends is still likely to come from OEMs and related agencies.
For example, 58% of new-car buyers visited a dealership as a result of watching online video content, according to a 2012 study by NADA.
via Auto Industry Braces for Major Shifts in Search Marketing – eMarketer.