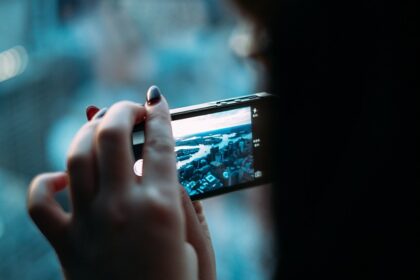 Use of video on the Web for business has been the talk of the marketing world in 2012. If it isn't already obvious to you, data from multiple sources confirm, yet again, the amount of video watched via the Internet continues to climb.
It's no wonder. As the benefits become more obvious, more businesses are leveraging the power of the medium to its full benefit. From profiles to how-to's to product and sales demonstrations, businesses of all sizes are realizing the potential returns on investments of using video to tell their stories.
Businesses already on board are ahead of their competitors, but they'll have to keep producing great video content to keep up, as everyone else starts to catch on.
And it looks like they're about to. Global video traffic is expected to make up 54 per cent of all consumer Internet traffic by 2016, according to the Cisco VNI Benchmark Report. That's up from 51 per cent in 2011.
And it hasn't just been because of PSY's Gangnam Style. This year, YouTube, the second-largest search engine, dropped an even bolder prediction that 90 per cent of all Web traffic will be video in the next few years.
Worldwide, Internet video-to-TV is also expected to continue to grow at a rapid pace, increasing sixfold by 2016, Cisco's report also predicts.
As consumers are increasingly watching their favourite shows and movies online, the ad dollars are following, according comScore . Video ads have become the most popular rich-media format for ad buyers, and as advertisers are recognizing the return, Forrester predicts that video advertising will grow to $9-billion by 2017 from $2.9-billion in 2012.
This week, Unruly Media, which tracks not only what videos people watch but also what they share, released its list of the ads that went most viral in 2012:
1. Invisible Children: Kony 2012: 10,068,928 shares
2. TNT: A Dramatic Surprise On A Quiet Square: 4,352,283 shares
3. Abercrombie & Fitch: Call Me Maybe: 2,435,774 shares
4. DC Shoes: Gymkhana 5: 2,292,354 shares
5. P&G: Best Job: 2,227,528 shares
6. Dancesport Studio: Two-Year-Old Dancing The Jive: 2,094,766 shares
7. Melbourne Metro: Dumb Ways To Die: 1,217,751 shares
8. Chevrolet: OK Go, Needing/ Getting: 1,140,769 shares
9. Volkswagen: The Bark Side: 1,127,479 shares
10. PBS Studios: Mister Rogers Remixed, Garden Of You Mind: 1,045,039 shares
You can find the final 10 here.
"Overall, the number of video shares of branded content increased in 2012. The top 500 ads of the year attracted a total of 113 million shares in 2012, a 21-per cent increase over 2011 (93.34 million.
"Shares of the top 10 ads rose from 16.8 million in 2011 to 28.0 million in 2012 – an increase of 67 per cent and a clear sign that media consumption habits are continuing to evolve rapidly," said Unruly in its release of its list.
"Emotive content and bottom-up sharing stole the show this year," is how Unruly co-founder and chief operating officer Sarah Wood digested these figures. This means the story you are telling is very important, as is creating a compelling story that encourages or inspires people to share it with their network, and increase its reach.
Those of you who are in tune and ready to join the revolution, awesome. For those of you who needs stats and hard data to back up your business decisions, the above should work quite well.
Video has ruled 2012, and will for years to come.
Special to The Globe and Mail
Lisa Ostrikoff is a TV journalist/anchor-turned-creator of BizBOXTV , a web video and social media marketing agency.