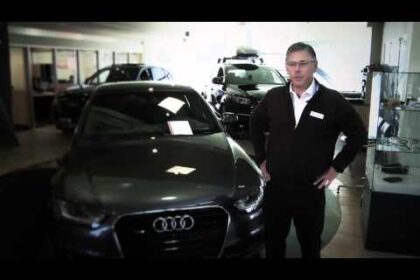 Automotive VIDEO PRODUCTION | BizBOXTV
Have you been looking for an Automotive Video Production Company to work with your Dealership for it's quickly evolving digital advertising & marketing needs?
You've arrived! BizBOXTV Canada works with Automotive Dealerships across the country to meet and exceed their growing and evolving Video Production,  Video Advertising & Video Marketing needs, for truly unparalleled results.
Our dealership clients have said we are the 'best business decision' they have ever made because of our unique, results-driven approach to automotive marketing and automotive advertising.
Our current Automotive Video Production clients include Honda, Audi, Mercedes-Benz, Hyundai, Toyota, Nissan + more… in Calgary, Edmonton, Vancouver, Victoria, Nanaimo, Kelowna, Toronto + beyond!
Consumer's media consumption habits are quickly evolving and BizBOXTV offers unparalleled return-on-investment compared to any other marketing & advertising medium dealerships have ever used before (and we have the numbers to prove it!)
One of our recent automotive video production clients is boasting online conversion increases of 300-400%! Are you getting those kind of results from your Automotive Advertising Group?
From single video profiles on all-inclusive online video production and advertising campaigns, BizBOXTV  has a team of proven experts who know how to create engaging and powerful online video content so your target demographic will pay attention & take the action you want them to.
Here are a few examples of recent automotive video production work we have done:
It's time to get the results you deserve – BizBOXTV Automotive Video Production has arrived to fill that gap.
Best of all: We do it quickly, easily and affordably.
Contact us today to unlock the power of BizBOXTV Automotive Video Production for your dealership.